OPINION: Pros and cons of procrastination from a top ranked senior
Hang on for a minute...we're trying to find some more stories you might like.
Some people try to hide their habit of pushing things to the last minute, especially from their teachers, but I speak of mine proudly. A person can procrastinate and rock their classes in the same day. I'm living proof. If my grades stay the way they are, I will end up topping the ranks of the class of 2018. If my procrastination habits stay the way they are, I may end up writing the valedictory address at 2 a.m. the night before graduation.
It should come as no surprise that procrastination has dangers and drawbacks. On deadline nights, I often don't get enough sleep or end up printing my several page paper in a panic an hour before school. In years past, flawed time management forced me to skip certain days of school; I'd sacrifice a day of instruction and take an absence to avoid a late penalty. I got sickening anxiety in my gut every time I missed a deadline like that. It wears a person down to cut things close all the time.
When it doesn't work out and skipping a day can't solve the problem, that's where procrastination is a castle built on sand. The waves cut out its foundation. The walls collapse in on the person inside. Panic becomes deep dread. Failure. Grades take a hit that almost isn't worth the previous benefits of procrastination.
Even a mental health professional I spoke with discouraged me from this method of pursuing success at the expense of peace. Janna Binford, LPC advised me not to play games with my body's defense mechanisms. Relying on the body's fight or flight response to do schoolwork confuses the brain about what is dire enough to panic about. It creates skewed values of what the body should consider danger.
That being said, the benefits of procrastination have gotten me to where I am now in rank. I procrastinate out of perfectionism, thinking that I'd rather push an assignment off until adrenaline kicks in than do it early and receive a mediocre grade. The adrenaline that comes in right before a hard deadline sharpens focus and, in my experience, allows for faster and more ideal work. Doing an important essay in three hours the morning on which it is due, I end up with better grades than when I do things ahead of time in a non-stressful way.
If I'm being completely honest, I do not recommend procrastinating. In my case, it gave me a boost, but I also have nights when I don't allow myself a moment's clear thought, too afraid to face my stress and the deadlines that are looming ahead of me. When several top-priority deadlines hit me at around the same time, I typically spend the week leading up to those deadlines getting more and more stressed until I oftentimes can't see a happy way out for myself. When I'm on a deadline, I'll make comments like, "Theatre owns my soul for the next week," or, "Until 12 p.m. tomorrow, I am newspaper," but that system only works when multiple organizations don't need my participation at the same time. When deadlines don't come at the same time.
Take it from a kid who used to live for school: Procrastination can be your best friend, but it is the kind of friend you will be better off cutting out of your life.
About the Writer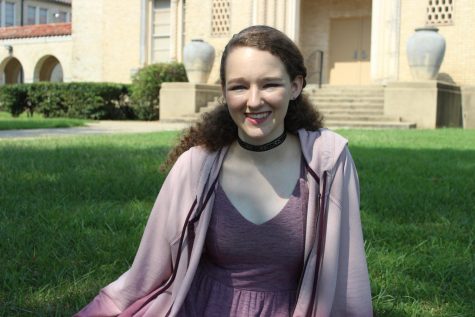 Bailey Green, Editor-in-Chief
Bailey Green is a senior staffer with three years under her belt. She's associated with Advanced Theatre Production, National Honor Society, La Bamba,...