Police security tightens around KISD campuses after cyber threat
"March 31, 2019
This evening, the Kilgore Independent School District has been made aware of a social media post originally made this past Saturday that has made a threat against several area school districts, including Kilgore ISD. After meeting with our Kilgore Police Department this evening it is our understanding that this threat is currently being investigated by the FBI, Texas DPS, and other local authorities. Please know, while this threat does not appear to be credible, Kilgore ISD will be instituting increased security and police presence on all our campuses tomorrow and for the remainder of this week.
At this time KISD is anticipating normal operational and school hours for tomorrow. Our buses will run as normal and our campuses will operate with normal school hours.
KISD understands that this threat, even though it is being considered as not-credible, will increase the stress levels for our students, staff, parents, and community. Again, please know that KISD is currently working with and in constant communication with our Kilgore Police department and we ask for your patience and understanding as we all work together.
Andy Baker
Superintendent of Schools
Kilgore ISD"
"UPDATE- Information on social media threat to area schools. The investigation is ongoing in another jurisdiction and is being supported by State Police and the FBI. Juveniles of the middle school age have been interviewed from another school district. Because our agency is not the lead agency it's not appropriate for us to comment on their investigation. We are in close contact with KISD Administrators and believe our district is safe, and was not originally included in the threat. A social media account was cloned last week and messages continued to be sent until this weekend. KPD was not informed by the original Law Enforcement agency handling this case. We only learned of it when a parent made us aware Sunday evening. KPD will have uniformed and plain clothes Detectives on hand at KISD campuses. You'll also see additional Gregg County Deputies and DPS Troopers in and around KISD campuses. If we believed this threat was credible we would have asked for the school to be closed. As soon as we can release more information we will do so." – Kilgore Police Department
About the Writer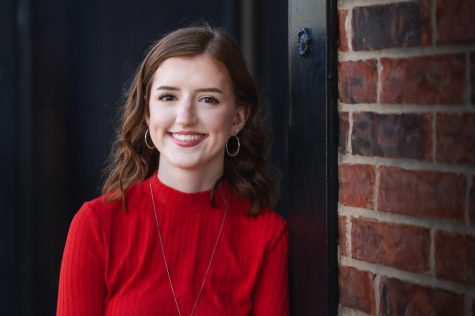 Carlie Massey, Editor in Chief
Carlie Massey is the name and being happy is the game. Carlie is a senior, a third-year staffer and Editor in Chief for The Mirror. She is a third-year...