November Employee of the Month
The November Employee of the month is Connie Carrasco. She is employed at KHS as secretary to vice-principal Ronnie Garvin.
Mrs. Carrasco grew up in West Texas, graduating from Hart High School in the small town of Hart.
While in high school, Mrs. Carrasco played different sports like basketball, track, tennis, cross-country and powerlifting.
"I love sports," Mrs. Carrasco said. "I was MVP in track my freshman year. I loved going to competitions."
She went to college in Bossier City, Louisiana.
"I have Criminal Justice Associates Degree," she said. "I worked for attorneys and the city of Shreveport."
Mrs. Carrasco also is a licensed realtor in Louisiana and has been one for over 12 years. Now that they are in Kilgore, she has a love for helping around the Kilgore High School campus.
"I love FHLA and helping students become leaders for tomorrow," she said. "I am proud when I can see that I have made a difference in the life of a child or colleague."
The people who impact her most at KHS are the students.
"We can always learn from someone, and I believe in embracing challenges as a way to grow and learn," she said.
Mrs. Carrasco's mother and her husband are the most influential people in her life. "My mother is a fighter,"
she said. "She never gives up, and her patience is amazing. My husband is the most patient and kind person. He always looks for the good in someone. He is also my best friend who is there to listen, support and motivate me."
In her spare time, Mrs. Carrasco likes to spend time with her family and friends and also volunteer.
"I have three children, two daughters and one son. Two daughters are grown and my son is 10 years old. Being
with them is great. I also love keeping the basketball books. Where I lived before there were many organizations I was a part of and volunteered with, but
we recently moved here, and I am hoping to do the same," she said.
If Mrs. Carrasco could sit and talk with one person, she would like to talk to Abraham Lincoln.
"I would love to talk to him about his contributions and his struggles," she said. "I would like to talk to him about how he got to where he did and achieved much success."
When she runs into tough times or has a bad day, Mrs. Carrasco has found guiding thoughts and ways to feel better.
"I focus on the scripture 'For I know the plans I have for you, declares the Lord, plans to prosper you and not to harm you, plans to give you hope and a future.' (Jeremiah 29:11)," she said. "Sometimes I find a nice quiet area where I can refocus and gather my thoughts."
Mrs. Carrasco said her life has been all about learning.
"I would have to say that my greatest accomplishment thus far has been graduating college, raising a family and giving back to people," she said. "I am always open to learning and do believe that when we stop learning is when we stop growing as a person."
In ten years, Mrs. Carrasco does not have plans to slow down.
"I hope to see myself still helping students as well as giving back to the community,' she said.
About the Contributors
Kendall Dunn, Staff Writer
Hey, I'm Kendall. I'm a first year staffer. I play football. I listen to music to calm me down, and sometimes on weekends I go outside with my Homeboy....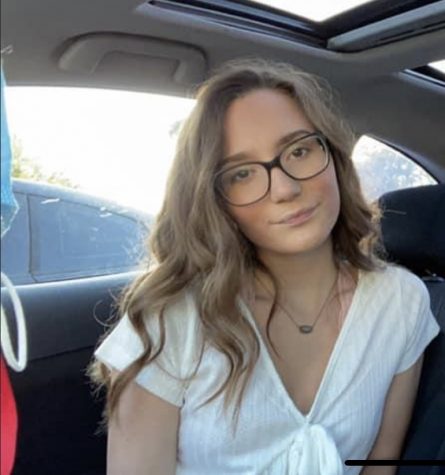 Faith Jones, Copy Editor
Faith is a senior, third year staffer and an editor for The Mirror. She is the world's worst driver and when it comes to taking up more than one parking...