Different organizations 'Make Kilgore Shine'
Hang on for a minute...we're trying to find some more stories you might like.
'On Nov. 4, several different clubs and organizations spent their Saturday participating in Make Kilgore Shine. The event is annually held to help make Kilgore cleaner by picking up trash around the city.
"It was a really fun and cool experience," freshman David Moreno said. "I had a lot of fun picking up trash in Kilgore with my friends."
Some of the organization involved in Make Kilgore Shine were FHLA, Anchor Club, Band, and Humanities. These organizations divided up different areas around town and sought out to picking up trash.
"It was fun and a good experience to go and help clean up the streets we drive everyday to better take care of it," senior Hunter Bonnette said.
Make Kilgore Shine has been momentum in giving students an opportunity to give back to their town and community,
"I think these activities are important for the community because it inspires others to do the same and help make our community better," junior Carlos Muniz said.
About the Writer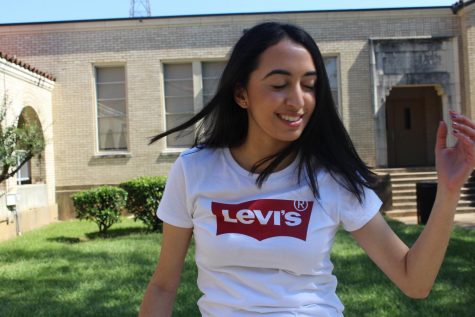 Ankit Chahal, Online Editor
Ankit Chahal is a third year senior Staffer. She is The Mirror's secretary and homecoming duchess. She has placed in UIL Journalism in News Writing in...