Fishing Team members Reel in those Bass to place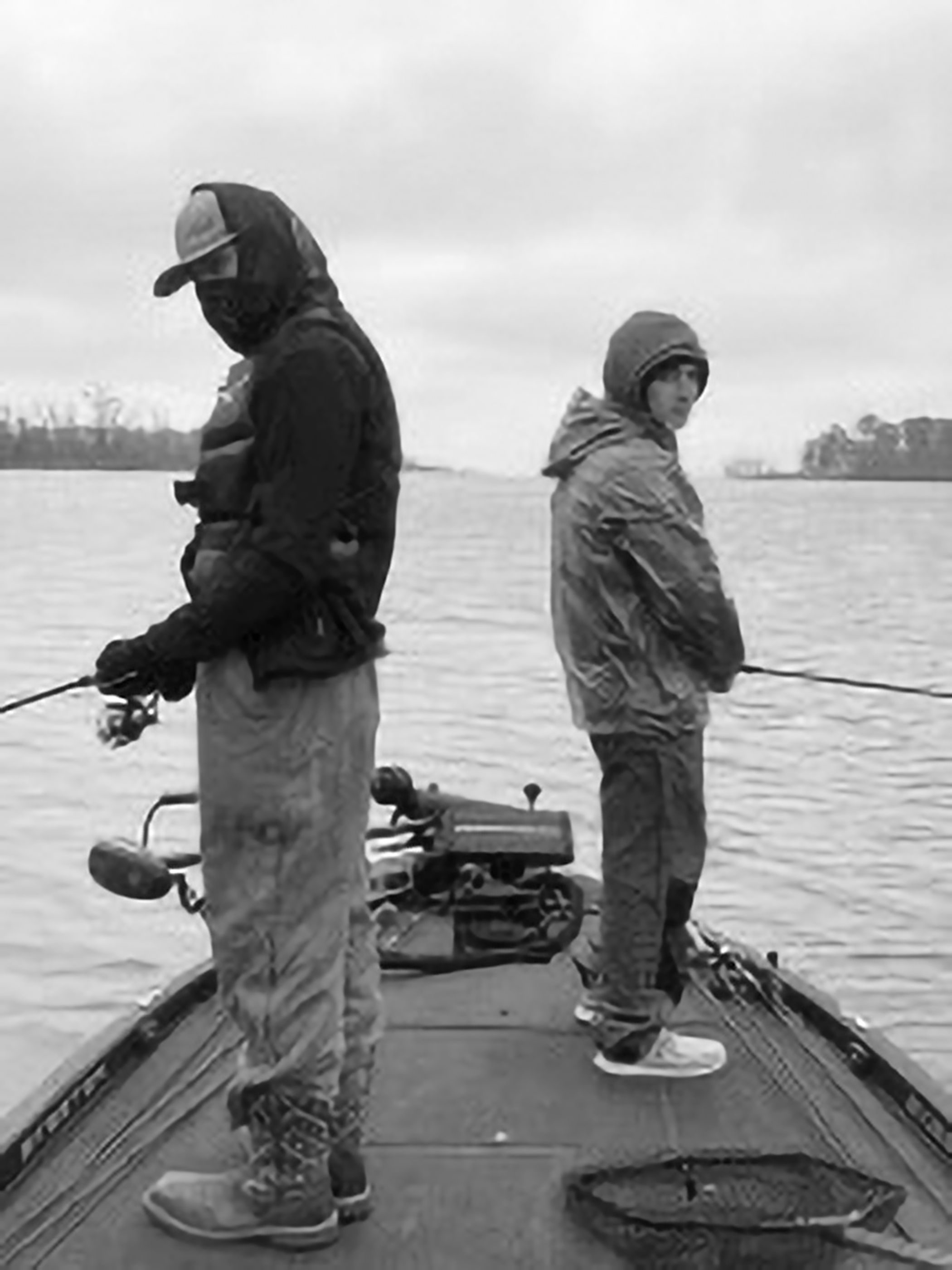 The KHS Fishing team has so far competed in six tournaments with three left to go. There is a State Tournament at the end of May, which only a certain number of teams get to compete in. The teams have done well this year, with individual teams placing and Kilgore as a whole doing well. Junior English teacher, Mrs. Parrish, is the sponsor of the fishing team.
"My favorite part about it is the pre-fishing day when you get to miss school, practice, or find your spots for the tournament day," senior Kobie Newlen said.
So far this year, the teams have fished on Lake O' The Pines, Wright Patman, Toledo Bend, Lake Palestine, and Sam Rayburn. The rest of the year they will fish on Bob Sandlin, Lake Tyler, and the lake that the fishing classic is held on. The tournaments are on a Saturday of every month, with excused absences on the Friday before so they can leave for a place far away and fish on it before the big day.
"I sponsored the fishing team because I wanted students to be able to do something they love," Parrish said. "The former sponsor was not able to do it anymore and so there was a need for that spot to be filled."
Every team has either one or two people, along with a boat captain. No students are allowed to fish without an adult with them. Along with the student's tournament, there is also a competition for the boat captains, meaning they can fish and compete against each other. The tournament always starts at 6:30 AM, meaning you can't do anything before that time except get on the water and wait for it to start. It ends at 2:00 PM, meaning everything has to be out of the water and everyone is ready to weigh in their fish if they have any.
"I have done decently," Newlen said. "I have placed a couple of times, and won big fish in a tournament. I have also won a check."
Placing at the tournaments depends on how much weight you have in total. Whether you have one fish or five fish, it all comes down to the weight. Every team that ends the tournament with a fish in their boat has to "weigh in", meaning that they walk on the stage that is set up, weigh their fish, and are interviewed. The total weight is announced, and once everyone has weighed in their fish the placing is announced. At the end of the year, it is also possible to earn scholarships or money for college depending on how well you did that year.
"Although not the best, I've done alright this year," senior Kenneth Exline said. "My partner, Jamie, and I have finished 2 tournaments in 10th place this year."
As of now, there are 92 teams in our high school division, and KHS has 7 teams total in the top 35. To make it to the State Tournament, it is required to place in the top 30 teams, so KHS is doing well this year with time left to build.