Girls Soccer advance to round 3 in playoffs.
Playoffs Round 3 to be held Friday, April 2.
On Tuesday, March 30, the lady dogs faced Pleasant Grove in longview. It was an easy start for the lady dogs taking the lead in the first 20 minutes with senior Cristina Rosas scoring. 
"It felt really good to score the winning goal and help my team advance to round 3," Cristina said.
However, Pleasant Grove did put up a good game for these girls, especially their defense.
"I feel that the one girl guarding the back did put up a fight," senior Jackie Estrella said. "It wasn't impossible though, we did have a few good shots on the goal."
The game against Pleasant Grove was very exciting and the motivation to get far in the playoffs grows bigger. 
"I was very satisfied with the way we played Tuesday night," Cristina said. "Pleasant Grove was a strong team, but we held on to them well, and I hope for the best in round 3."
As the senior girls keep in mind that any game can be their last, they play hard and make sure to give it their all.
"This is exciting especially because we are still moving forward," Jackie said. "I would like to get as far as possible and fight for my last chance."
The lady dogs will face Bullard this Friday April 2. They will be playing at Whitehose at 12pm. Make sure to come out and support the lady dogs beat the Panthers!
About the Writer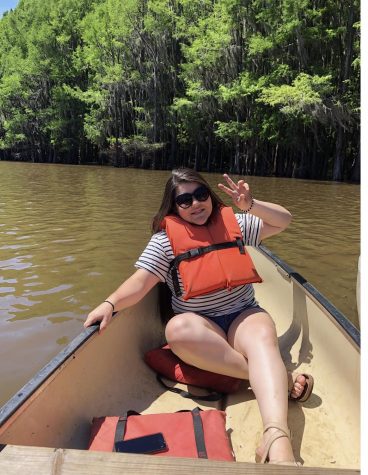 Carmen Vazquez, Staff Writer
Hello, I'm Carmen Vazquez and I am back in room 124 like I never left.
The only thing that has changed is that now I am a senior. I've been on the...