The Rundown
An insiders opinion on COVID in schools
In many areas of the country, students are simply learning at home, hoping and praying that at some point this year they may be able to walk into the school building. In Texas however, classes are in full swing with many schools not even offering a remote option at this point. With Kilgore deciding to offer in person learning and taking away the remote learning option at the end of first quarter except for students with medical needs, there are many protocols and guidelines the school must follow.
"When a kid comes into my office there is a checklist I must follow, and I listen for them to say something that catches my attention," nurse Melissa LeBlanc said. "Different symptoms are more COVID- related and if they have a certain amount of those symptoms, we call home."
To avoid sending home everyone that walks in her door, the nurse has to pay attention to said symptoms to know whether to give them a cough drop or recommend them to be tested.
"We have had to make and take lots of phone calls," LeBlanc said. "We call parents and the other campuses to ensure younger siblings are not at school while having a sibling in quarantine."
These phone calls are non-stop with parents being called about COVID cases or calling in their child's positive case.
"Keeping up with consistently changing statuses and guidelines can be tedious, but it ensures we are following rules to keep our kids safe," LeBlanc said.
Despite following protocol in the school and doing everything possible to keep cases low, the high school saw a spike in numbers in early November.
"When our numbers started to spike, we had to handle the potential cases as best as we could," LeBlanc said. "We have a COVID room now where potentially sick kids go and are assessed while they wait for their parents to arrive to pick them up."
With the number of cases that were arising, it makes one wonder why exactly so many kids started to come down with it.
"I believe that gatherings outside of school are what caused our cases to rise," LeBlanc said. (This is a personal opinion and has not been proven fact. It should not be taken as factual.)
In response to the spike of cases, the official school protocol has not majorly changed but has been reinforced.
"I have observed in contacting teachers about cases that everyone is better about wearing their mask in class which will help us not have another flare," LeBlanc said.
In addition to being better about wearing masks, the school has changed their policy for kids who were simply exposed to a positive case.
"Exposed students can now get tested and return to school after being tested on the 5th day of their quarantine," LeBlanc said. "They have to return with a negative test result which may take a few days after testing."
Quarantining occurs when a student either tests positive or when they are directly exposed to someone who has tested positive. During quarantine a student is gone for roughly two weeks and is required to keep up with his or her school work.
"[Remote learning] has been a necessary evil but I definitely feel like it has made
my job harder to make quarantine learning work," English teacher Amye Tucker said. "Not seeing students face to face makes it not necessarily easy to forget but to keep up with and remember those who are going in and out of school."
Being at home can be difficult with the hardest part being missing specific instruction that can help clarify assignments; this can affect a student's learning
"When students have to quarantine, we can clearly see that there is lower class participation from these students," counselor Carey Murphy said. "This seems to happen because many don't know what to do when they go from in person to online."
It can be hard to keep up while at home but the best way to stay on top of things is to constantly check your school accounts.
"Students need to check their email, Google Classroom, and Skyward daily," Tucker said. "This is vital for students staying connected."
The best way to avoid these difficulties caused by quarantining is to stay well and avoid exposure.
"Wearing your mask, washing your hands, and social distancing will help keep you well," LeBlanc said. "You should always be aware of the people around you and it can help to treat those people as someone who might be positive."
In order to keep spirits up during this odd year, Principal April Cox has some remarks thanking the school for their cooperation.
"As we continue to strive to slow the spread of COVID 19, I am thankful to the students and staff for your compliance of the new guidelines this school year," Cox said. "Your can-do attitude and willingness to embrace these changes during unique times is nothing short of inspiring."
About the Contributors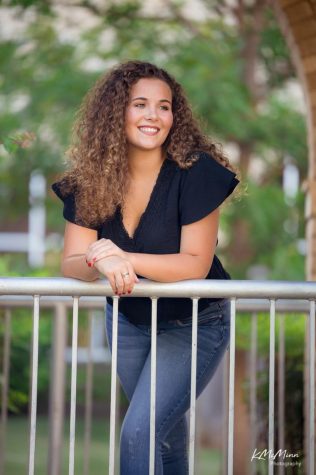 Olivia Arp, Editor-In-Chief
Hi everyone I'm Olivia and I am a three year staffer and two year editor! I love to write and I have found so many great passions through this staff...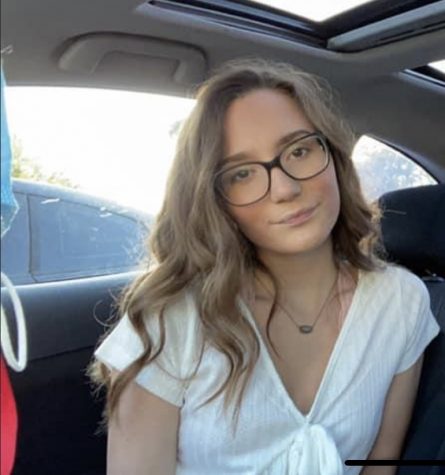 Faith Jones, Copy Editor
Faith is a senior, third year staffer and an editor for The Mirror. She is the world's worst driver and when it comes to taking up more than one parking...