Tray Epps wins Mr. Texas Football Player of the Week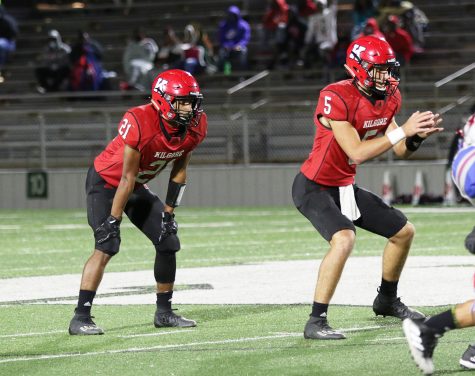 It was no surprise to Kilgore that Week 8 of Mr. Texas Football went to KHS Senior Tray Epps. Fans voted all week long so that Tray could represent Kilgore at the state level. Tray has been a standout this season breaking school records and helping lead the Bulldogs to a 4-0 position in District play. Tray, however, is a humble team player who works hard each day.
"Winning Mr. Texas Football is exciting," Epps said. "It gives me even more motivation to work and do my best this season. My goal for the rest of the season is to go out on the field and do the best I can for the team."
Epps said that he wants to thank his parents, coaches, and teammates for helping him earn this honor.
"It's an awesome feeling to break records," Epps said. "My favorite part of playing is being with my teammates and winning. I want to go to State."
Looking ahead, Epps plans to play KHS soccer again this season and after high school to go to college and play football.
"This has all motivated me to play harder for myself and my team," Epps said. "I accomplished something most players don't get to, and I am grateful to have been selected as Mr. Texas Football."