Advanced theater class puts on mini play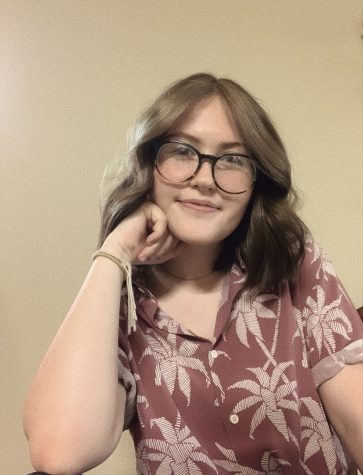 More stories from Carly Mauldin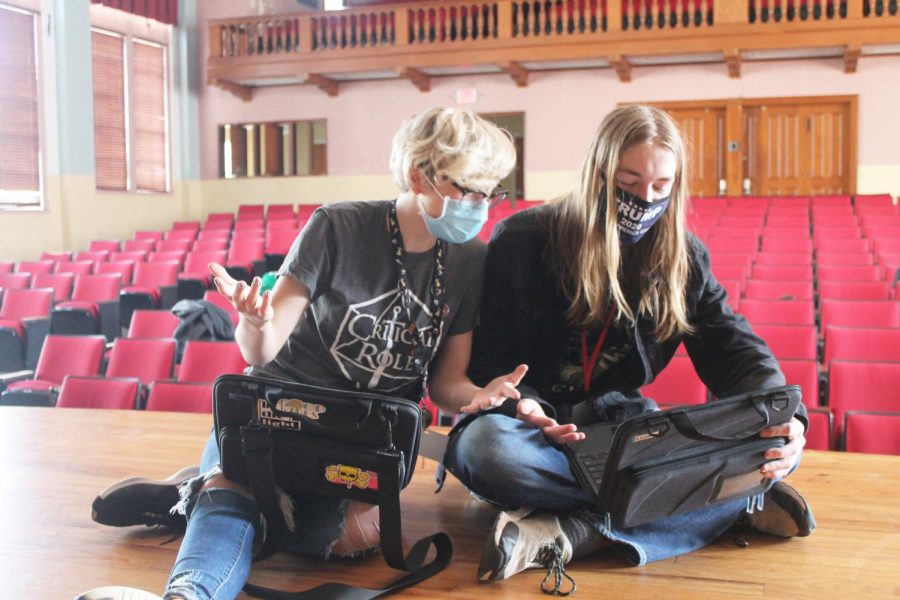 Due to Covid 19 restrictions, the theater department will not be putting on a fall musical. However, they are still busy working on new projects. 
"This is my first year in theater and, because I'm a senior, my last," senior Jonathan Whisenhunt said. "I was initially very upset. However, as I considered it more, I realized I can't sing, so maybe it's a good thing after all."
Theater director, Mr. Nix picked a short, ten minute play for the class to put on themselves. Students will be acting, designing sets, creating costumes, running lights and sound, and even directing. 
"I'm very excited since I was worried I wouldn't be able to be in a production of any level," junior Alan Dickson said, "even if we are just doing this for the theater class."
Students will be stepping into new roles for these plays. Senior Brooklyn Hall is used to acting, but now she's directing. She is in charge of leading the cast and crew of Fourteen.
"I was given the opportunity to direct my very first play!  have to oversee everyone and make sure that costumes are fitted, sets are built, and most importantly, that the actors are healthy," Hall said. "I want to work on leadership and directing students in terms of acting because I want to take these lessons into my future career."
The casting was done by the student directors, Brooklyn Hall and junior Connor Callaway with some assistance from Mr. Nix.
"I'm playing the role of Dunham in the play Fourteen," Whisenhunt said. "It's a play about a dinner host frantically scrambling to find guests and comically commanding her butler, Dunham. I'm the butler, which in this play means I'm everywhere. I don't think there's a single line in the play that isn't commanding me to do something."
Other students hope to improve on skills they already have such as junior Cheyenne Tubb. 
"I play the lead character in our play. My least favorite part about playing Mrs. Pringle is her dialect is a bit difficult for me to read and portray. I hope to improve my acting abilities, because I always seem to over do things, so I want to learn to calm it down and still get the point across."
Nix has asked the crew to design the sets all by themselves. They are responsible for finding or building all furniture and props and arranging them to fit the scene.
"My job in the play is to do all the construction of props and during the play," junior Zachary Cochrane said. "I am very excited for this project, because while preparing for it, I get to build quite a few things which is something that I quite enjoy."
The theater department is continuing to work and learn through these unusual circumstances. They plan on performing in One Act Play as usual in the spring, but if that does not happen, then Nix will continue to teach his students the fundamentals of theater production.
About the Contributor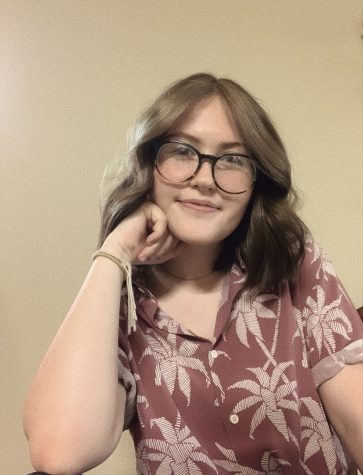 Carly Mauldin, Jr. Editor
Hey! My name is Carly Mauldin. This year I'm a junior, a second year staffer, and a Mirror editor for the first time. Outside of Newspaper, I'm also...