Sophomore spreads Christmas cheer working at tree farm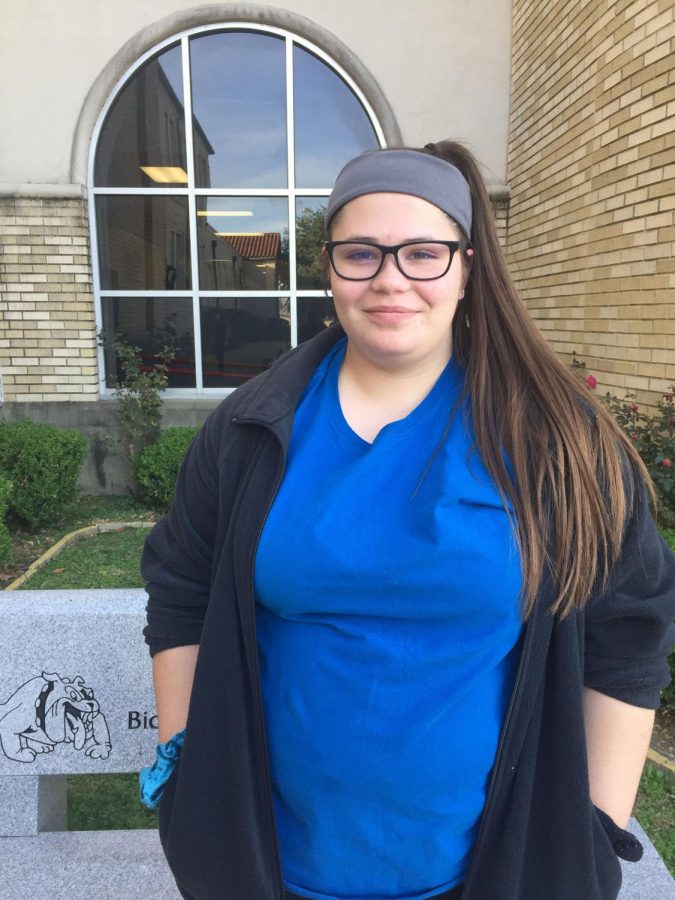 After helping a family find the perfect tree for their holiday season, she begins to cut the tree down. Sophomore Ariel Briggs smiles
big and helps the family move the tree into their car. The family gets into their car with their perfect tree. Another day on the job complete. Briggs works at Danville Christmas Tree Farm, which is the only real Christmas tree farm in the Kilgore area.
"My favorite part of working here would have to be seeing all the families happy and smiling bright," Ariel said.
Ariel goes to church with the family that owns the farm, The Robinsons. They asked her if she would be willing to work at the farm.
"They are very nice people," Ariel said. "They are probably some of my favorite people to talk to."
Ariel has worked there for the past three years. During that time she was able to learn many important lessons.
"It taught me to be a bigger person and to take responsibility in everything that I do," Ariel said.
Putting up a real Christmas tree can be very important for some families during this time of year. Ariel is no exclusion from this fact.
"
My favorite part of working here would have to be seeing all the families happy and smiling bright"
— Ariel Briggs
"My favorite part of the holiday season would have to be putting up the tree as well as seeing family," Ariel said. "I don't get to see my family much, so it's a really big deal for me to see them."
While it may seem like a real Christmas tree is very important for the holiday season, a plastic tree can still give off the proper holiday feel.
"Everyone's different, and they don't all need a real tree," Ariel said. "Some families just need each other to have the perfect time, and that's ok."
Families come to the farm looking for the perfect live tree for their home, but sometimes they are unable to find the right one.
"It's my least favorite thing about work," Ariel said. "Every family that wants a proper tree should be able to get the perfect one for them."
Ariel works from the first week after Thanksgiving break until a week before Christmas itself.
"I enjoy working here very much," Ariel said. "At first, the job could be very boring, but after I worked there for a little bit, it got really fun."
Ariel's average workday consists of helping families find and cut down trees, then helping them load these trees into their vehicles. She does this from 4 p.m. to 9 p.m..
"Since I've began working there it is always been really busy and full," Ariel said. "It is always so fun to meet more people."
Ariel is known within her friend group to be very hardworking and passionate about anything she believes.
"She takes dedicated to another level," sophomore Makayla Fleming said. "When she has her mind set on something, nothing can stop her, and I really admire that."
With Winter break just around the corner, people are making plans for a fun break from school. Ariel plans to visit family in New Mexico.
"I am very excited," Ariel said. "They've been through a lot, and now they're getting settled in a house and making something of themselves."
Ariel Briggs takes on a big responsibility as she has a job and continues to work hard at school. It can be even more difficult with this time of year with studying for semester exams. Briggs is still able to do it all, and she would like to leave people with one message.
"Have a good holiday and Merry Christmas," Ariel said. "Come out to the Danville Christmas Tree Farm this week and get a beautiful Christmas tree."
About the Writer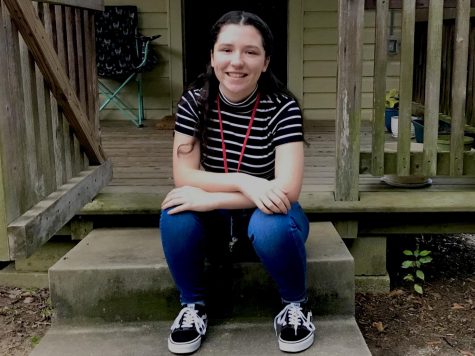 Madison Donovan, Jr. Editor
Madison Donovan is a junior, a second year The Mirror staffer, and currently a junior editor. She is also involved in many organizations on campus including...