Model UN prepares for competition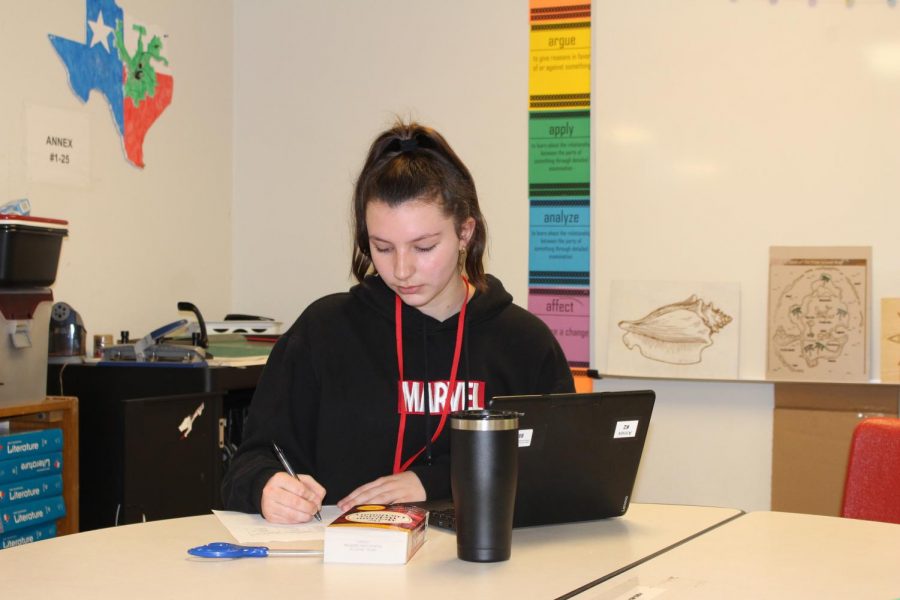 Model UN is a program in which students are selected to represent a country and argue about an issue that the country is facing. Students will travel to Region 7 on January 30-31 in order to argue their opinions about their country.
"I think our students will do better this year than in previous years because we have all four grade levels represented in Model UN," Model UN sponsor and English teacher Johna Tritt said. "Having students from every grade level provides us with experience and leadership that we haven't had in the past."
Each student receives his or her own country and will represent themselves at the competition. Freshman Kenneth Exline chose Equatorial Guinea.
"I'm arguing how oil corruption is affecting the country's citizens," Exline said. "Some research I've done shows that Equatorial Guinea's poverty rate is high due to its government stealing money from its oil industry."
Every nation has its own issue to be argued on.
"
These topics can be sensitive, but that is exactly why they should be acknowledged"
— Bowman
"My nation is the Bahamas," junior Rachel Bowman said. "My nation is using physical models to highlight the issues of HIV, AIDS, and human trafficking. The Bahamas is a major center for these issues. These topics can be sensitive, but that is exactly why they should be acknowledged."
There are students who are new to Model UN, and there are others that have been competing in this event for years.
"It's really cool to see other students with similar priorities hear about world issues and challenge yourself," Bowman said. "Being part of it forces us to stay updated on world issues and potentially uncomfortable topics."
Model UN is an event meant to teach students
"Being around all the different schools all dressed up and arguing about foreign countries' problems is my favorite part about Model UN," Exline said. "I like being able to learn about the world's problems and debate different ways to solve them."
Students are required to do research and know as much as they can about the issues occurring in their chosen country.
"I'm writing about Zimbabwe's struggling economy," sophomore Alexia Sosa said. "Poverty in Zimbabwe is the major issue their dealing with, so I wanted to argue on behalf of that."
Model UN also is a way of teaching students about real-world issues.
"My issue is drugs in Ireland," freshman Olivia Hardin said. "I decided on this issue because drugs are a large issue in Ireland."
The point of Model UN is to push students to think about topics many high schoolers don't know about.
"My favorite part of Model UN is discussing and arguing topics you don't talk about much in school," Hardin said.
Freshman Rachel Niemeyer's country is the Dominican Republic.
"I chose to call attention to the damage being done to the Dominican Republic's coral reefs. Coral reefs are where most of our ocean's biodiversity is. If it continues to be damaged it would be catastrophic for almost all marine life."
"
I'm always afraid of forgetting what to say or that I'll mess up, but once I finally muster up the courage to stand, that feeling goes away"
— Niemeyer
Model UN requires a level of confidence in order to speak in front of other students at the competition.
"I like being able to introduce an issue and make people understand what needs to be done to fix it," Niemeyer said. "I'm always afraid of forgetting what to say or that I'll mess up, but once I finally muster up the courage to stand, that feeling goes away."
Students have the ability to not only argue their topics, and gain leadership qualities, they have a chance to win awards as well.
"I think more students need to realize that world issues are serious and that we can try to solve them globally, and not just in the U.S."
Model UN teaches students leadership qualities.
"Kilgore High School has a great opportunity to win multiple awards, including best overall delegation," Model UN sponsor and geography teacher Carl Mohn said. "Our junior and senior students bring Model UN experience and leadership and our freshmen and sophomores are bringing with them enthusiasm and experience from the middle school level. They have all been working hard this semester to prepare for a great competition this coming spring."
About the Contributor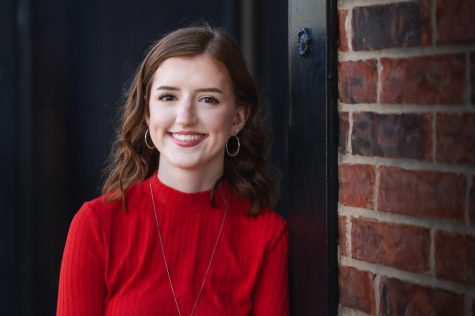 Carlie Massey, Editor in Chief
Carlie Massey is the name and being happy is the game. Carlie is a senior, a third-year staffer and Editor in Chief for The Mirror. She is a third-year...