Hispanic Heritage Festival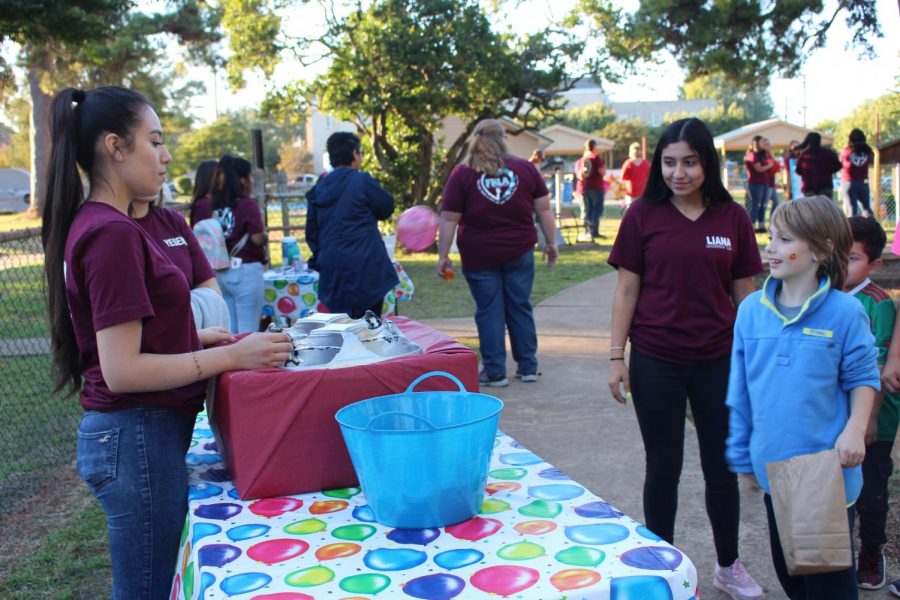 Carmen Vazquez, Staff writer
November 1, 2019
The Hispanic Heritage took place on Tuesday, October 22, at the Kilgore City park, where the different schools from Kilgore ISD got the opportunity to perform and sing to Latino music.
"The Hispanic Heritage is to celebrate the contribution of Hispanics as well as Latino Americans to culture,"  FHLA President, junior Jasmine Camposano said. " We come together sharing a lot of different foods, dances, and games to keep the tradition going."
FHLA enjoys helping out with this event.
"
I loved making memories with everyone and I honestly feel closer to my Hispanic roots and ancestors."
— Nayeli Cervantes
"Hispanic heritage festival is always a fun event that we look forward to every year." FHLA Sponsor and English teacher Julie Haufler said. "FHLA and KISD always put on an exciting event for families to enjoy."
FHLA came together to help out the community and the club members say these feelings are priceless.
"I felt good, because I was helping out my community and because we got to hang around with the kids and make them smile," FHLA leadership member, junior Liana Huerta said.
"My favorite part was that we were celebrating our culture because it helps us all come together in this community and also because this event only happens one time a year."
While Camposano spoke Vice President Carmen Vazquez translated for the Hispanic families there.
"I was honestly really nervous but after the first words it all went away, talking in front of everyone and representing the FHLA club by speaking up was such a great memorable thing," Camposano said. "Being able to present different schools and certain people was such an honor."
FHLA provided games for the little kids to enjoy, but they also perform a folkloric dance for the audience.
"I honestly felt really proud that I got to dance because of the time it took us to choreograph it in such a short notice," senior dancer Nayeli Cervantes said. " I loved making memories with everyone and I honestly feel closer to my Hispanic roots and ancestors."
Big thanks to everyone who made this event possible.
About the Writer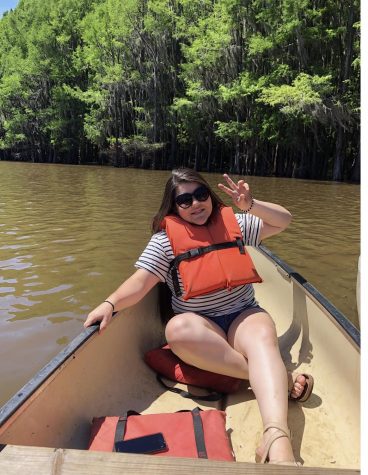 Carmen Vazquez, Staff Writer
Hello, I'm Carmen Vazquez and I am back in room 124 like I never left.
The only thing that has changed is that now I am a senior. I've been on the...