Senior gets accepted into #1 music program in Texas
Senior Jordan Blanks has been dedicated to music for her entire life. Her hard work and dedication paid off after she was accepted into the number one music school in the state of Texas, the University of North Texas College of Music.
"I auditioned on February 23, along with thousands of other music students, and three days later I got an acceptance letter," Blanks said.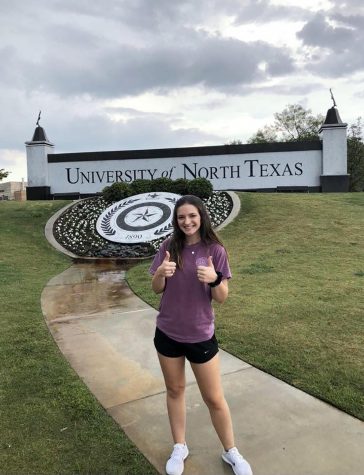 The audition process took extreme time and preparation. Jordan practiced with an oboe professor, Tessa Bridges, to perfect her craft. She practiced her specific music pieces for the audition to get them just right.
"To prepare for my audition, I prepared two etudes and two solos to perform for the head of the oboe department, then had an interview with the deans of the music school," Blanks said.
The University of North Texas College of Music is top in the state with a variety of options for musically inclined students. Only 16.6% of those who apply are accepted, so getting in is a major accomplishment. Jordan plans on pursuing a career in music, so UNT was a great choice.
"I want to go somewhere that will help me reach my full potential, and since UNT is the number one music school in the state, I felt that it was right for me," Blanks said.
Music has always been incredibly important to Jordan. She began her journey in the music field in middle school and has continued. She doesn't remember when she decided to major in music, but she's happy with her decision.
"I don't know if there was ever an exact moment, but eventually I realized that I don't want to live a life without music anymore," Blanks said.
Jordan's love for music continues outside of the school band. She plays for concerts to help prepare for auditions.
"I play for concerts and churches, and it helps me get rid of stage fright for when I have auditions," Blanks said.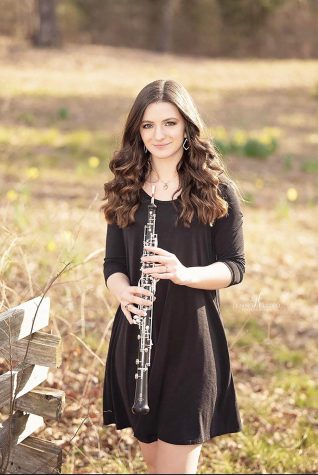 While many may say that a career in music is impractical, Jordan has decided to continue her love of music onto the rest of her life by majoring in music. Not only is her career choice revolved around her biggest passion, music, it also helps others.
"I want to specialize in music therapy to help special needs kids learn through music," Blanks said.
Growing up Jordan's mom, Laura Blanks, built a school for special needs kids. Throughout high school, she began babysitting a handful of kids and she decided she wanted to continue her education in music to help autistic kids.
"Helping those kids brings me happiness, and I want to continue to do so for the rest of my life," Blanks said.
About the Contributor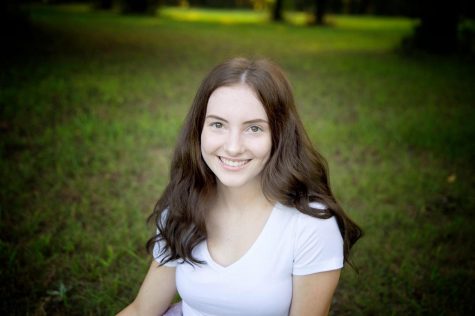 Payton Berger, Sports Editor
Payton is a junior, second year staffer, and sports editor for The Mirror. She is involved in newspaper, student council, and several other organizations....