Theater travels to Chapel Hill, performs One Act Play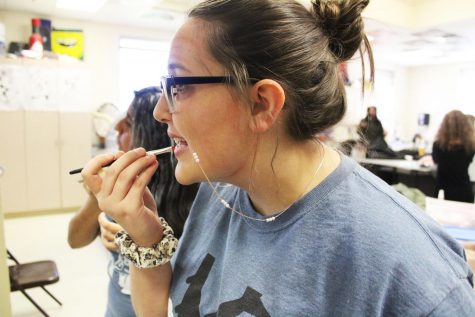 On Tuesday the theater cast and crew traveled to Chapel Hill to perform their One Act Play in front of a series of judges and compete against other schools. The students have been practicing their play, The Women of Lockerbie by Debra Brevoort, since January. The Women of Lockerbie did not place high enough to advance to Bi-District, however, two of the cast members earned a medal as well as one of the crew members
"Being stage manager of the One Act Play was a big responsibility – but a rewarding one," junior Alex Callaway said. "It's great to oversee as words on a page come to life on stage in front of tons of people. As stage manager, I help with anything that needs to be done, helping with lines, props, the set, etcetera. Being behind the scenes is my forte – even if no one notices."
The theater department plans to perform their play before the end of the school year, the date is still to be announced.
"Coming into the show, I didn't know exactly what I'd leave with but now that it's over I'm really gonna miss singing The Fray with Brandon every five minutes and playing sardines," sophomore Michael Daniel said. "This was my first one act and I wouldn't trade the experience for anything else. I came out with special bonds that mean the world to me and I finally feel a part of this family."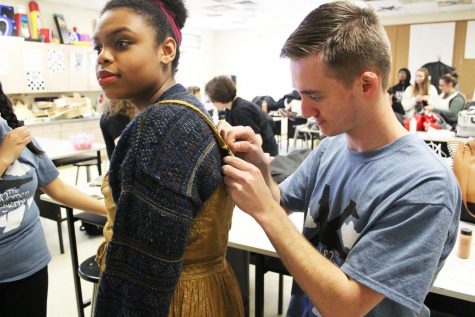 Senior Vanessa Zarazua received a medal for Honorable All Star Cast.
"I wasn't expecting the medal," Zarazua said. "It really was such a surprise. I remember that I was filming the awards ceremony and it really caught me by surprise to hear my name called. I felt really honored. I'm really proud of myself. I worked really hard on my performance in the play and it really paid off. I'm happy to end my senior year in theater knowing I did a good job."
"
I'm happy to end my senior year in theater knowing I did a good job.
— Vanessa Zarazua
Senior Katelynn Knight got a medal for Outstanding Crew member.
"I was happy that I got an award, but I was also sad that my crew, props crew weren't really given any appreciation," Knight said. "But I'm just thankful for everyone's help, for Noah building the rocks, Blaine helping me even come up with the idea for the rocks, to anyone else who gave their time to just help."
Senior Brandon Fugler received a medal for being an All Star Cast member.
"This years One Act Play was the best we've ever done," Fugler said. "Even though we didn't place, we gave it our best shot and I loved every minute of it. By the end of the play, several people were crying. That's a job well done in my mind. I was overjoyed when my name was called for my medal. I started tearing up as all the theater kids cheered me on. I was really happy and it made everything worth it."
The cast and crew have formed many memories, relationships, and a family feeling during their months of practice.
"This years one act has been nothing short of amazing," sophomore Rachel Bowman said. "I'm so proud to be part of it too. I'm proud to be part of a production that brought tears to peoples' eyes, and it doesn't matter to me anymore that we didn't advance. We were asked, 'if you knew from the start you weren't going to advance, would you still have been involved?' and the answer is an obvious yes. The fact that we didn't advance doesn't overshadow the fact that we put on a show that we care about, and in doing that we gained so many lessons and relationships we didn't have before we started. I know that some of my greatest high school memories are going to come from this show and I'm proud of it."