Art students participate in VASE UIL art competition
Hang on for a minute...we're trying to find some more stories you might like.
On February 9, 30 students, including students involved in the art club, traveled to Whitehouse, Texas in order to participate in UIL art and receive scores from one to four, four being the highest, as well as feedback on what they can improve on in their artworks.
"I was hoping to get real feedback on my artwork and learn about what I could improve," junior Jessalyn Schneider said. "Though the event was pretty disorganized, I think it was a good experience overall."
Though most students who attended were seasoned, some were excited to participate as first year contestants.
"I'm not exactly sure what I was expecting when I agreed to participate in UIL," senior Saidie Hamblen said. "I knew that I was going to see loads of talent walking through the door, and I knew that this competition was going to be anything but easy. I am super glad I was able to participate in UIL art, and I would do it again in a heartbeat."
Each student had his own goals for the competition, whether it be to go to state or more personal reasons.
"I agreed to attend UIL as a division three contestant to overcome my own fears," junior Rori Bigos said. "I was excited to meet new people and all in all I would say the whole experience was pretty exhilarating."
Most of the day consisted of sitting around and waiting to hear feedback from the judges. 23 students out of the 30 that attended made a four on one or more art pieces.
"My favorite part about attending UIL was seeing other people's art and creativity and also reuniting with some old friends," junior Jordan Calloway said. "I was hoping to get some criticism of my artwork in order to advance my particular style and work."
While the event was close to two hours behind the whole day, some students made their own way of passing the time.
"I brought my TV and Jackson Rosas and I played UFC while we waited to receive our ratings," junior Dekavian Hall said.
Juniors Anushka Pradhan,  Chelsey Womack and sophomore Sophia Villarreal all left the competition with an invitation to the state competition.
"In all honesty, going into the competition, I wasn't expecting to make state,"  Chelsey said. "I was definitely excited that my hard work paid off."
About the Writer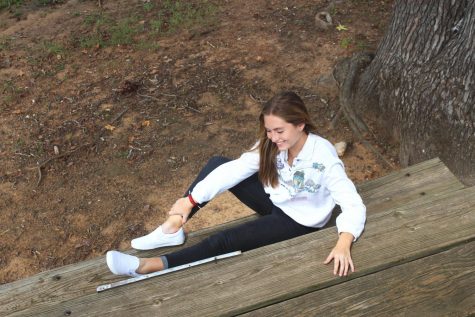 Chloe Hillman, Staff writer
Chloe Hillman is a third year newspaper staffer. She is a member of the varsity tennis team, as well as Art Club. In her spare time she enjoys reading,...