Varsity girls soccer sets winning standard for district play
The varsity soccer girls are currently 5-0 in their district games. District play began on Feb. 12 with a 8-0 win against Sabine.
"The Sabine game has been the best so far because we played as a team, and we looked good," senior co-captain Kylie Nichols said.
The team believes they will make it to playoffs and hopefully return to the state tournament. Last year the team made it to the State Semifinals.
"I believe we'll make it to playoffs because the top three teams of our district go, and we are working our tails off to come out on top. We are practicing every week and we've played hard, competitive teams," senior co-captain Ashley Castillo said.
The team is working daily to prepare for their upcoming games. They also began the season playing against highly competitive teams to better themselves.
"We are practicing game scenario plays to put into our game, and it's working to pull off the win. The teams that we're playing this year are also different from last year," Nichols said.
This year has been different for the team. They had several players leave and new join.
"This year there's more formation. We're learning more ways to play the game with other people, and we're setting more goals for our team to make it to state again," sophomore Jackie Estrella said.
The girls are motivated by their loyal fans and the support they receive after a big win.
"The recognition of being a winning sport and a great soccer team motivates us to keep working every practice and game," Castillo said.
The team plays tonight against Sabine at 5 p.m. in Sabine. Go out and support your Lady Dogs.
About the Writer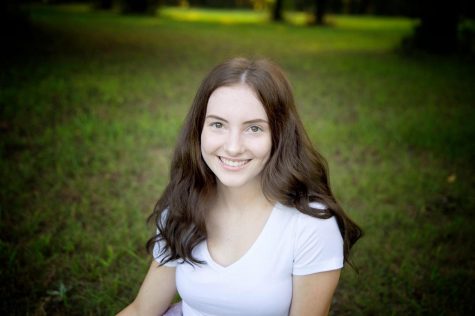 Payton Berger, Sports Editor
Payton is a junior, second year staffer, and sports editor for The Mirror. She is involved in newspaper, student council, and several other organizations....