Senior Brandyn Hinojos
Senior Brandyn Hinojos is a four year starter on the varsity soccer team, two of those years being at Longview High School and the other two years at Kilgore.
Brandyn has been a two year All-State player and hopes this year he will be able to earn the award again.
"Ever since I was a kid, soccer was my sport. I tried playing other sports like basketball and baseball, but it just wasn't as fun, so I stuck with soccer and it has taught me a lot about leadership and made me mature a lot," Brandyn said.
When Brandyn graduates high school, he wants to continue his education to become a lawyer and eventually a criminal defense attorney. The reason why he wants to be a lawyer is because he enjoys debating, and lawyers make a lot of money.
"When I was 12, I used to argue with my mom all the time. She was like 'you are going to grow up and be a lawyer one day because of all the arguing you do.' After that, it was my goal because who doesn't like arguing? Especially if you know you're going to win the argument," Brandyn said.
On the weekends, Brandyn keeps busy by playing on a recreational team with his brother.
"I think it's good to have a balance between high school soccer which is more serious, versus the recreational team which is more relaxed," Brandyn said.
Not only is it good practice but he said that it helps him clear his head and makes him realize why he began playing in the first place.
Brandyn is looking at going to Letourneau to pursue his dream of being a lawyer and continue his soccer career.
"This year is a good season for me in soccer. I've had 9 goals in 4 games and a university is looking at me to come to their school," Brandyn said. "Now I'm just going to see what the future hold for my soccer team hopefully we can make it to state and get a ring for Kilgore again."
Brandyn is overall a very good friend and a nice person. He is always trying to joke around and put a smile on people's faces just to make their day.
"When I was younger, my parents used to always tell me to be kind to people and help them if they ever needed anything. That's why I'm always there for my friends and people that are in need," Brandyn said.
Watch the boys tonight at Sabine High School stadium at 7 p.m.
"Trust me it won't be a waste of time," Brandyn said.
About the Writer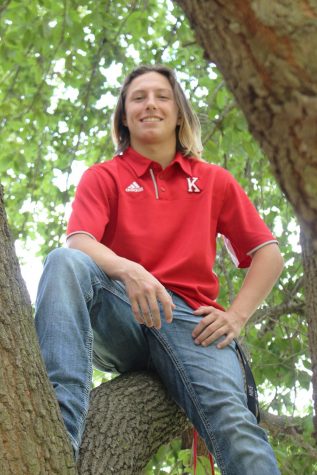 Daniel Sifford, Co-Sports editor
Daniel Sifford is a senior, second year staffer and he is the co editor of the sports page, he is very outgoing, funny, and loud sometimes. He drives a...