Letourneau University hosts exhibit
On Jan. 18 at Longview's Letourneau University, the main campus opened up a small exhibit from 8 a.m. to 8 p.m. for people to visit and view spanning the time of Civil Rights. The exhibit closes on March 1.
It includes photographs, historic landmarks, documents and quotations by those who fought for Civil Rights.
"I feel like it was nice knowing that they acknowledge Black History Month, but also felt that there wasn't enough there. There was so much room for improvement," senior Keyanna Ector said.
The university itself was beautiful view, and the best part was visiting and seeing how big the campus was compared to a high school.
"My favorite part was seeing the college view and how big it was," senior Trinity Whiteside said. "It was honestly a beautiful campus and exhibit."
Black History Month is a special month because people learn about
important things that happened during the Civil Rights movement. People learn about those who took action and fought for their rights and stood up for themselves.
"I feel like I didn't learn anything new from the exhibit," Whiteside said. "At first I was pretty excited to visit this place, until I saw that it was just a hall of history that we already know."
From 1954 to 1968 was the Civil Rights Movement, and history books mainly focus on the same spots in history without highlighting others.
"It was basically the same thing we already knew," Ector said. "I wish that there was more about the success of black people instead of the violence that they had to overcome due to the oppression from white people."
Students already know the basic facts of Black History Month; however, more schools, teachers and students should learn about how others have been successful instead of just the violence that occurred in the past.
The museum was filled with portraits and well-known facts. For a younger audience, the exhibit may share new facts. Overall, the message the exhibit sends is positive.
About the Writer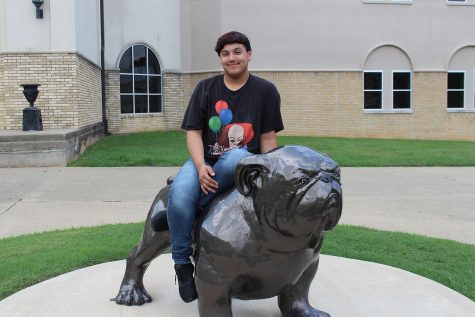 Juan Martinez, Staff Writer
Juan Martinez is a senior, three year staffer for The Mirror. He is part of hi-stepper manager and counselors aide. After high school, he plans on going...