New Year, New Me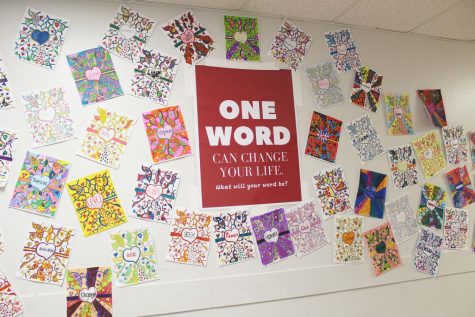 At the start of every new year, Americans take it upon themselves to set a goal they wish to achieve by the end of the year. While most choose the typical "lose weight" or "eat healthier" lifestyle, these goals are almost never met. In fact, they are forgotten before January ends. Jon Gordon, author and speaker, has encouraged people to, in the new year, focus on and implement one word that can they can focus on throughout the year.
Focusing all attention on one word is much easier than remembering an intricate, meaningless resolution.
"New year, new me". Americans are encouraged this year, rather than set a resolution, to apply one meaningful word that can and will have a huge impact on their future. It is common knowledge that keeping up with a resolution for 365 days is unheard of, so why not make it easier to improve the new year by doing something that is reasonably achievable by virtually anyone?
Applying one word into everyday life is simple, remembering to be joyful or to smile is much easier to do opposed to forcing one to go to the gym three times a week and while maintaining a healthy diet. If one desires to take on a challenge for the new year, choose and apply a single, meaningful and potentially life-changing word, not some silly resolution. Change is believed to be desirable, but unachievable. The adverse is true. Change isn't as hard as the world thinks it is. Living by the one word effort makes achieving the goal easier because it's easier to follow one word than an entire list or phrase.
There are, however, a handful of people who can and do follow through with twelve agonizing months of pursuing a considerably reachable goal – their resolution. The problem with that, though, is that it seems unreasonable to wait until January of a new year to begin a new lifestyle. It's a waste of a life. Live like there is no tomorrow. If you want to lose weight and it's only June, start in June. Waiting is for wimps.
About the Writer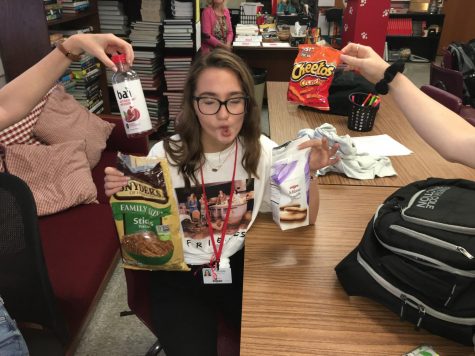 Faith Jones, Copy Editor
Faith is a junior, second year staffer and managing editor for the Mirror. She is in band, and has been in it for too long, as well as newspaper. Faith...