Senior finds passion in dance
Hang on for a minute...we're trying to find some more stories you might like.
On January 9-12, senior Sydney Bates got to experience a convention in Houston, TX as the Hi-Stepper captain.
Sydney loved all the experiences she got to go through. Sydney was very nervous walking into the event without knowing anyone, but she was able to find friends easily.
"It was awesome," Sydney said. "I loved seeing almost 250 girls and boys in one place doing what we all love to do."
"
I loved seeing almost 250 girls and boys in one place doing what we all love"
— Sydney Bates
Sydney loved the atmosphere while learning the dances. She enjoyed meeting new people and learning new dances. Sydney learned how to work well with people that she had not met before and also learned new ways to be a better leader for the Hi-Steppers by watching and taking things from other captains.
"I would describe my experiences as eye opening," Sydney said. "Getting to see and hear from other captains about how they lead and how their team works gave me new ideas for my team."
Her favorite thing about the convention was being able to spend time with Hi-Stepper director Sara Nash and discussing new ideas for the team. She also enjoyed the abundance of new friends that live close and far away from Kilgore. She was not aware of what the convention would be like but she did have an idea of how things might have worked. When she walked into the event, it exceeded all of her expectations.
"I loved it and it was a very great opportunity I got to have," Sydney said. "I would love to do it again and meet even more people."
About the Writer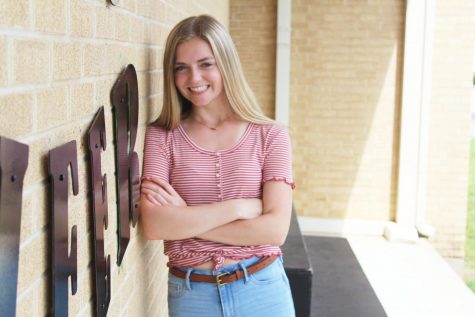 Chelsea Pierson, Staff Writer
Chelsea is a sophomore and first year staffer. She enjoys eating, sleeping and hanging out with friends on the weekend. Her favorite netflix show is Stranger...