The struggle behind balancing school and a job
Students struggle everyday with finding the time to juggle a job, school, and homework. It often seems like there isn't enough time in a day to successfully complete simple tasks.
"I work almost everyday so when I get home from school I'm very limited on time," senior Chris Chavez said. "It's just very difficult to get any work done outside of school due to my schedule."
Students have the option to go to tutorials before or after school, but with work and extracurricular activities, attending these might be a struggle. 
"I have absolutely nothing to help me keep my grades up besides tutorials and sometimes that's not enough help," senior Madalynn Thompson said.
Most students feel like their teachers are unaware of the amount of stress they're placing on them. What students don't understand is that teachers have a certain criteria that they have to meet in order to keep their jobs, which often involves meaningless stress being placed on the students. 
About the Writer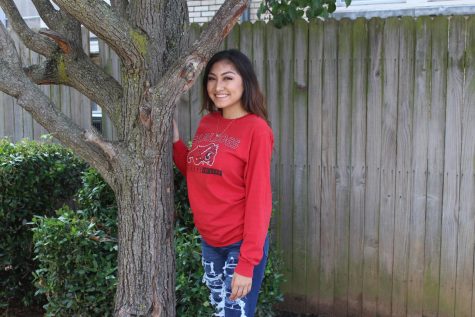 Fatima Amaro, Staff Writer
Fatima Amaro is a senior, third year staff writer and serves as treasurer for The Mirror. She plans on going to college after high school to study business...