Boys Soccer start payoffs
Hang on for a minute...we're trying to find some more stories you might like.
 On Friday March 23, the boys soccer team traveled to Waskom to play the Wildcats. After a rough start to the game, junior Raul Cedillo scored in the first 15 minutes which opened the door for the Bulldogs.
 "It was a simple goal but it always feels good scoring the first goal of the game, because it sets the tone for the rest of the game," Cedillo said.
The boys won the game giving them their perfect district record of 12-0, and their 9th district championship in a row.
Last Monday, the team traveled to Pine Tree to face off against the Pirates for a pre-playoff game, but the boys weren't ready for what the opposing team had brought to the table. The Dogs were upset, losing the game 5-0.
The boys have their first playoff game of the season in Bullard on March 29.
About the Writer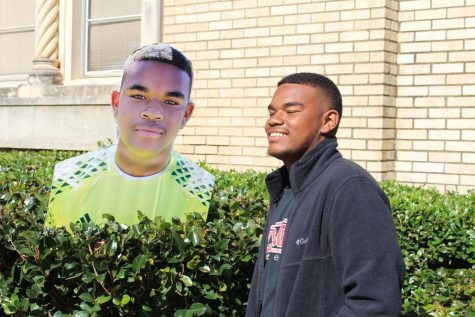 Kaleb Jett, Sports Editor
Kaleb Jett is a third year senior Staffer. He is part of many clubs at school such as FHLA and FFA. Last year, he and the 2017 KHS soccer team won the...