Student athletes sign on to colleges
Hang on for a minute...we're trying to find some more stories you might like.
Students, teachers, and coaches gathered around three athletes on Wednesday, Feb. 6 to commemorate the signing of college scholarships. The athletes were seniors Ren Reynolds for baseball, Bucky Duke for football, and Isaiah Smith for football.
"I'm pretty excited," Reynolds said. "I've been waiting for it to finally come since my sophomore year."
Athletes begin who choose to go down this difficult path dream of getting a scholarship for their skills.
"I felt like this day was never going to come," Duke said. "I'm excited and ready to start a new chapter in my life."
The athlete stars begin to feel as if the experience they are going through isn't real, after all, how is their senior year already here?
"This is an amazing experience," Smith said. "It feels great and I'm most definitely ready for it."
Many student athletes have developed the skills colleges are looking for.
"I am excited for Ren," coach Joey Pippen said. "Any time we have a student athlete go to the next level and continue their education and play ball is exciting. Ren has worked very hard to put himself in this position."
The three athletes are all very hard working, dedicated, and deserve the future ahead of them.
"I am very excited for Ren to further his education while also playing a sport that he loves," coach Eugene Lafitte said.
The coaches who taught the boys have had the opportunity to watch them grow up and learn and will continue to support them.
"We are very proud for Bucky and Isaiah," coach Michael Wood said. "Their hard work and dedication not only allowed them to be successful at the high school level, but has prepared them for the challenges of collegiate athletics.  We look forward to watching them continue to make Kilgore proud at the college level."
About the Writer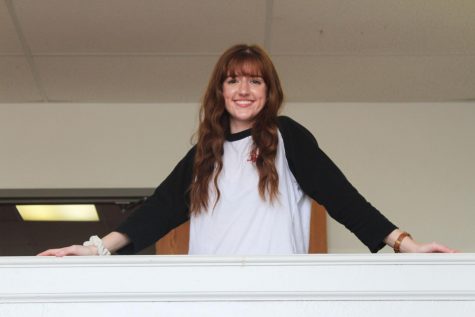 Carlie Massey, Copy & Online Editor
Carlie Massey is the name and being happy is the game. Carlie is a junior, second year staffer, copy editor for The Mirror and editor for the online edition...