Game Design sketches their thoughts for educational board game
Hang on for a minute...we're trying to find some more stories you might like.
Game design students are making a board game that is both educational and entertaining. The students are expected to make their board game playable to the skill sets of a third or fourth grader and unique from each other groups.
"This project comes down to the students, peer collaboration, and getting to spot where you can build board games unique to your own set of skills," game design teacher Jason Bragg said.  "This is my first year so I'm really excited to be doing this."
One group, consisting of sophomores Josiah Hoskins, Leighann Horton, Baruk Holbrook and Shelby Woods, decided to make a math-focused Jumanji-like game. They included certain "boss cards" for players who come close the reaching the goal. They have one chance to get the question right and win, or they'll have to start over.
"We wanted something that helped with but was, in its own way, just as complicated," freshman Shelby woods said. "Because math is complicated."
About the Writer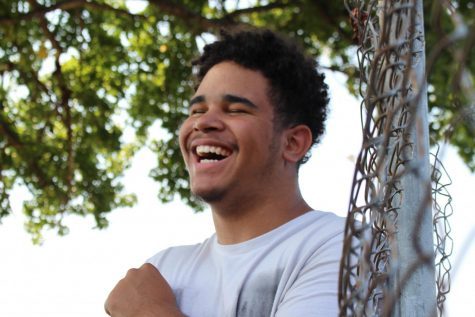 Jasiaha Boaz, Photo and Ad Editor
Jasiaha Boaz is third year staffer and is proud to be an editor. He likes to hangout with his friends and enjoys going to the movies and reading. He plans...