Traveling for a Christmas adventure
Trips during Christmas break
School is back on top and  Christmas break is left behind.
Although some people just stayed home and worked all break, others took very fun and interesting trips around the world.
"For my Christmas break I went to Dubai and Egypt for 2 weeks to visit my dad," senior Skyler Day said. "My favorite part was getting to see the pyramids, ride camels, and fly abroad."
Others enjoyed going back to their homeland, Mexico.
"My favorite part about Christmas break was being able to go to Mexico and visit my family," junior Idaira Castillo said. " The hugs and looks on every single one of my family members are just priceless."
Christmas break is always great to create good memories.
"I did a lot, such as visit the whole city of Dubai on New Years, and float the Nile river in Egypt on Christmas night,"  Day said.
The experiences while in break are very special.
"We went to la Rinconada, which is a church at the top of one of the hills. It has been said that our lady of Guadalupe appeared one day at the top of the hill and the community built a church in her honor," Castillo said. "After New Years we were able to go to visit her, it was very special to me because I was able to thank her for everything of 2019 and prayed for this new year, 2020." 
Unfortunately, time flew by, leaving people longing to do more exciting stuff.
"The only thing I wish I could've done as well would be skydiving, but I'll do that next year when I go back." Day said.
But at the same time spending time in a place you love so deeply is priceless.
"
Distance has taught me to appreciate the days that I'm able to spend with my family and friends."
— Idaira Castillo
"I enjoyed every day of my Christmas break to the maximum," Castillo said. "Distance has taught me to appreciate the days that I'm able to spend with my family and friends, it is a reminder that every moment together is special, and every second together should be cherished."
About the Writer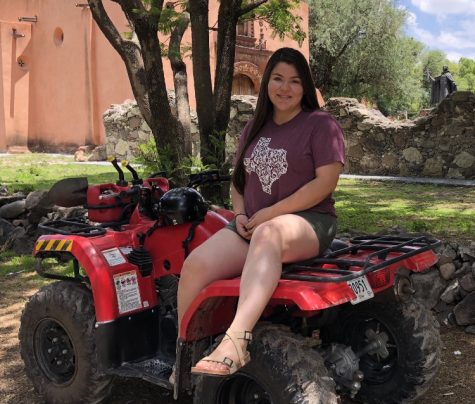 Carmen Vazquez, Staff Writer
Carmen is a junior and a second year staffer for the mirror. She is also the Vice President for FHLA. She is a kind and positive girl, who enjoys making...