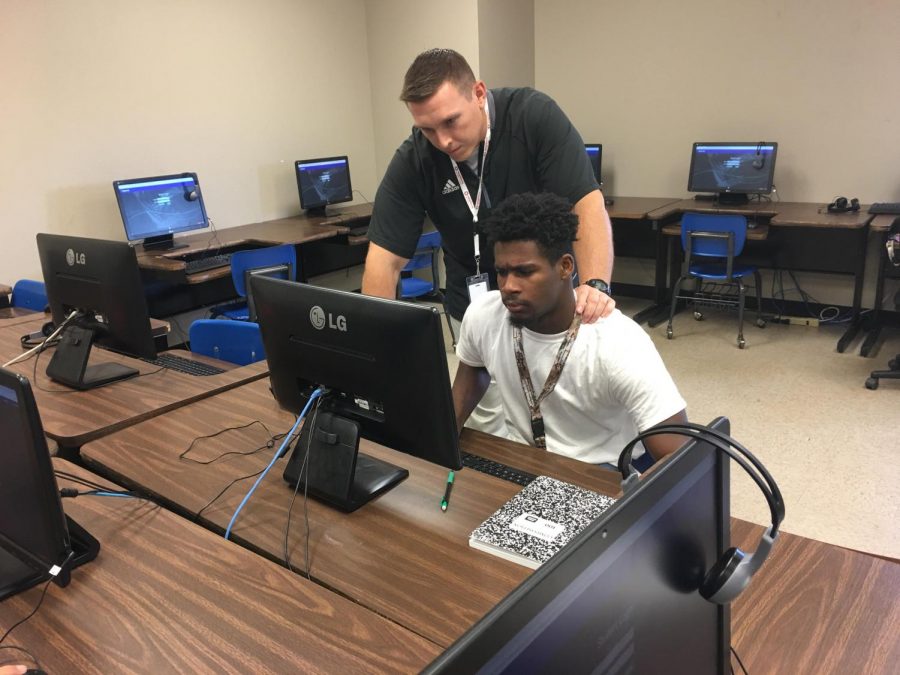 Colby Rosen
CRC, Assistant freshman football coach
Q: What made you want to be a teacher?
A: Growing up playing football I knew I wanted to coach and be a positive person like my coaches were for me.
Q: Where did you go to school?
A: Kilgore High School. Class of 2009.
Q: What were you like as a student?
A: I was a good student; didn't a lot of commotion. I was focused on football and doing the things that would allow me to play football.
Q: What's your spirit animal?
A: A lion.
Q: What was your favorite extracurricular activity you were involved in during high school?
A: Football.
Q: What are your hobbies?
A: Spending time with family, playing golf, and my dogs.
Q: Why did you decide to come to Kilgore?
A: It was a good opportunity. It's always good to come back home and give back to a school and people that gave me a lot.
Q: Who's the most influential person in your life?
A: Mike Vallery. He showed me how to conduct myself as a young man and was a positive influence on me.
Q: What's your favorite part about teaching?
A: Having a positive impact on students and seeing them do well.
Q: What's the first thing you do in the morning?
A: Go to the gym.
Q: Describe yourself in four words.
A: Persistent, stoic, hard-working, diligent.