Perks of having a job in high school
Hang on for a minute...we're trying to find some more stories you might like.
In high school, most students, whether they do or do not have a job, do not often consider the perks that come with having a part-time job. Working while in school is not for everyone, of course, but being aware of the advantages that come with being employed can help decide if it is a good idea.
"When I go to work after school, I like it because I'm doing something productive while making money instead of going home and being lazy," junior Juan Martinez said.
During school it can seem as though you are constantly juggling your grades, social life and free time. This is not necessarily considered a bad thing, but sometimes it can be a bit stressful and we may think a break from student life sounds appealing. Having a job can offer you that escape from school.
"With my job I'm able to pay for various school activities that my parents couldn't afford," junior Vanessa Zarazua said.
Not only that, but a part-time job can also help you develop connections. You could make a new friend, or maybe even be offered a sustainable full-time job outside of school.
Depending on where you work, you could be eligible for benefits as well. They may not be health benefits, but you could obtain staff discounts.
About the Writer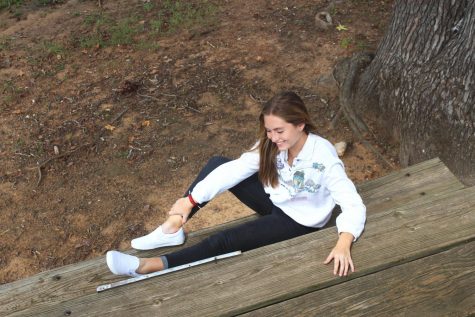 Chloe Hillman, Staff writer
Chloe Hillman is a third year newspaper staffer. She is a member of the varsity tennis team, as well as Art Club. In her spare time she enjoys reading,...