Drama Club facepaints, presents skit at SAFFE Day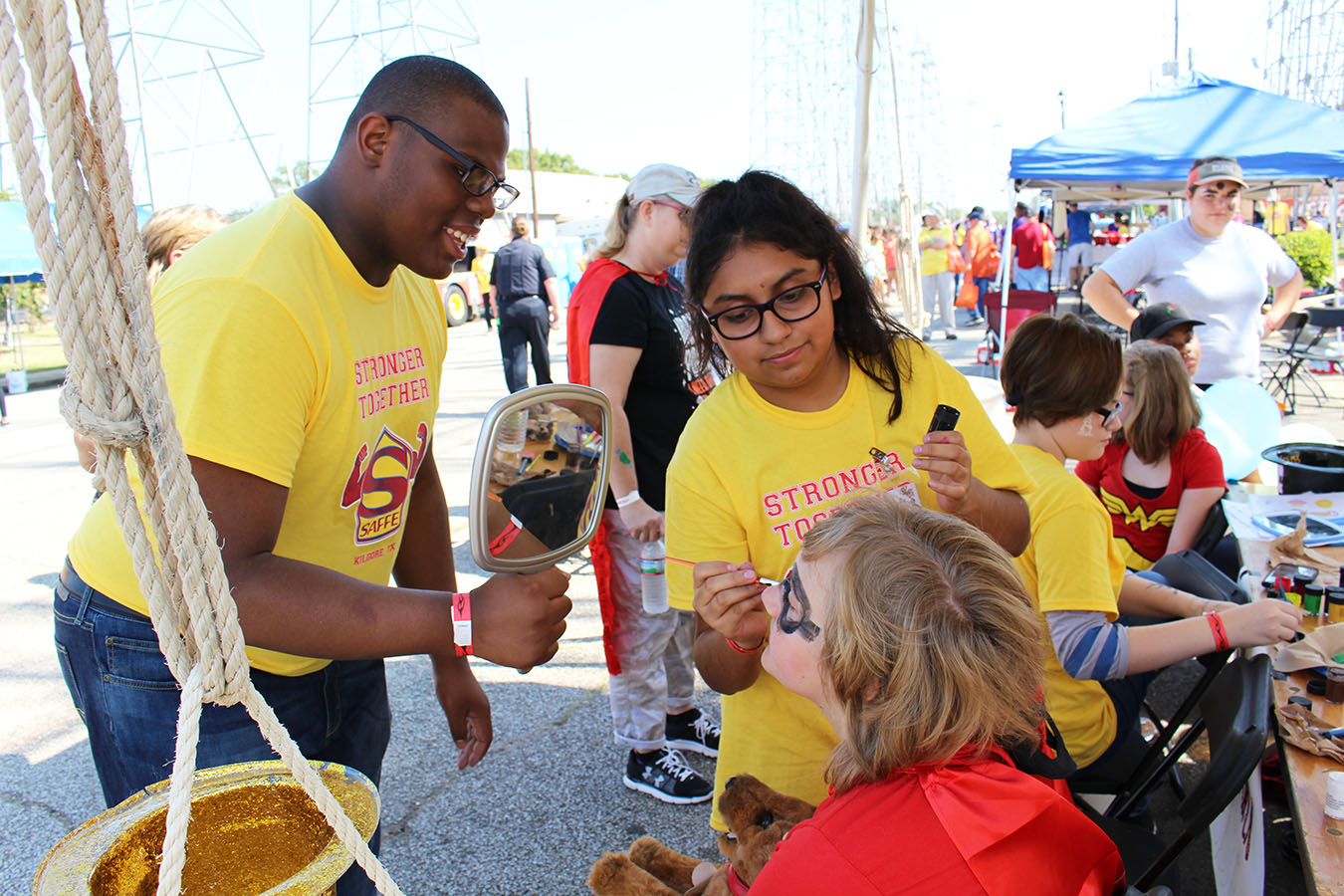 Drama Club did face-painting and performed a safety skit at SAFFE Day on Saturday, Sept. 16 with the participation of a young man with Down's Syndrome named Ryan Bailey, brought into contact with the club by local director Chip Hale.
"Ryan has a super bright and positive attitude and loves to talk, a quality that I love in people," junior Vanessa Zarazua said. "He makes everything exciting."
The group has offered free face-painting at the event for years, but this was the first SAFFE Day at which members performed.
"I believe the value of volunteering is sacrificial; it's the idea of putting someone else before yourself," Perkins said. "We are bringing smiles to people's faces by showing them love and attention. It helps students to gain a better understanding of how simple gestures can make someone's day."
Members will volunteer at the Lighting of the Derricks and the Real East Texas Film Festival as well, throughout the year, but the focus for now is on everything that SAFFE Day represented to them.
"I think SAFFE Day is a fun and important opportunity to inform others of how to remain safe in a situation of peril," sophomore Jordan Callaway said. "This event brings attention to those things in a fun, enjoyable way."
About the Contributor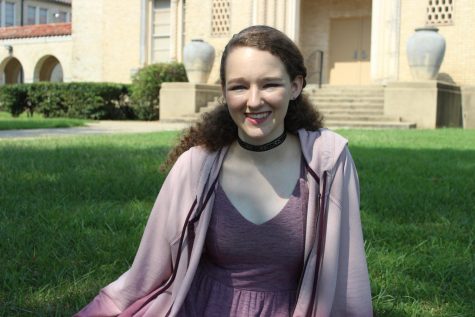 Bailey Green, Editor-in-Chief
Bailey Green is a senior staffer with three years under her belt. She's associated with Advanced Theatre Production, National Honor Society, La Bamba,...