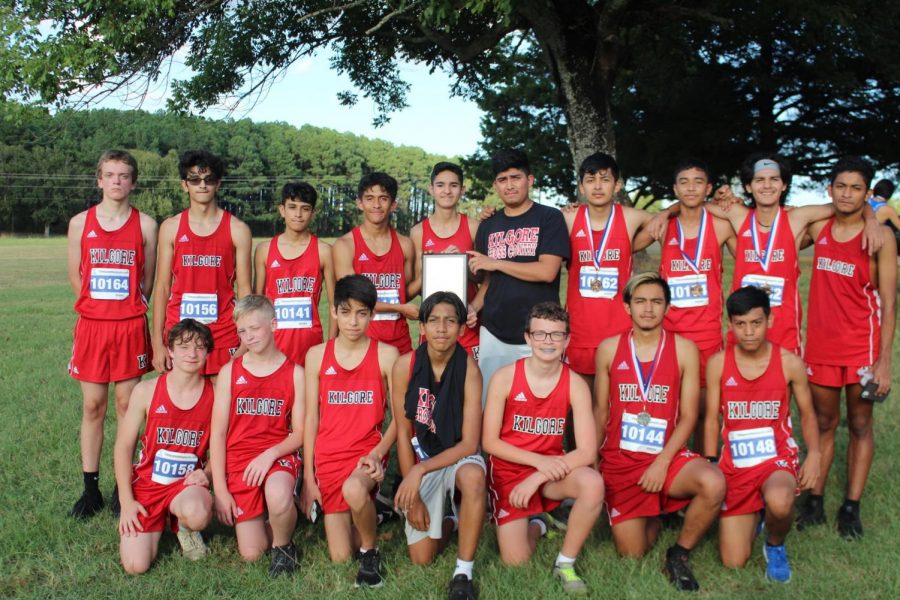 Ashaw Bailey
The Cross Country team made Regionals. The Regional competition will take place on Monday, October 25 at Lynn Creek Park at Joe Pool Lake in Grand Prairie. The girls' start time is at 11:00 a.m., the boys' start time is at 11:30 a.m., and the awards will be at 12:15 p.m. The top four teams and the top 10 individuals (that are not included in an advancing team)  qualify for the state meet.
"I think it's good to get another district win and now our team is heading to Regionals," junior Jamie Baldazo said. "It's an amazing feeling and hopefully we can make it to state."
The Cross Country teams earned the title of District Champions last week on October 14 at Garden Valley Golf Course. All of the teams have done exceptionally well throughout this entire season, and winning district is the penultimate reward for their labor.
 "I am very proud of my runners," Head Coach for boys Phillip Lane said. "We were very fortunate to have all of our teams placed first."