Twirling UIL & VBM Competition
The twirling UIL and VBM competitions were held on November 9 and 23 consecutively. On November 9, the twirling line senior Carlie Massey, junior Olivia Arp, and freshmen Anai Zarate performed at Pine Tree High School.
As the day of the competition came, the line was getting prepared to compete.
"Preparing for the UIL was nerve-racking," Massey said. Performing is always exciting, but the thought of performing in front of a judge terrified me."
After their preparation, the line was ready to perform their first UIL competition of the year.
"UIL was a good experience," Arp said. "We didn't come away with the result we desired, but everyone was still close and I know we tried our hardest."
Each of them were feeling emotions rushing through them while they were performing to the judges.
"Before my performance I was mostly just nervous," Massey said. "I was scared I was going to forget my routine or embarrass myself. However, as soon as my music began, I felt confident in what I was doing."
Arp said she was extremely nervous even though this is her third year at UIL. She said the judges were a little harder this year. and she didn't know what was going to be expected.
"I didn't feel stressed preparing for UIL," Zarate said. "I felt a little nervous but confident at the same time since we practiced a bunch."
The group made a two as their result. They put in their hard work on their first competition. Arp and Massey made a two on their solos. Arp and Zarate
"I feel confident in my routine and my results," Massey said. "It wasn't a perfect score, but I'm proud of what I accomplished."
As the competitions continued, the line performed their second competition which is the VBM (Vicki Bowden Mobbs) competition on November 23 at Kilgore College. Vicki Bowden Mobbs Majorette and flag line classic is a competition held in honor of Vicki Mobbs. She was a KCT and her family carries on her memory through this event.
"I had just gotten my wisdom teeth taken out so I wasn't exactly excited," Massey said. "I was worried I was going to mess it up for the other girls. But, I didn't drop my baton and now I have a funny story to tell."
The line practiced hard before performing for the VBM competition.
"It wasn't as stressful as last time I competed," Zarate said. "I mean, I was pretty excited to show off on our routine that we practiced so hard on, but I felt a bit more nervous than my other performances."
They performed to the judges and a crowd which one of the line members thought it was different from the UIL.
"I felt that we were more prepared for the VBM than the UIL," Arp said. "Although the routine was not quite successful."
Massey said she was dizzy and stressed, due to her wisdom teeth surgery, so she wasn't focused on the competition as a whole. She thinks she did good, but she wishes she could have watched the other teams that were a little more.
"I felt a bit more nervous than my other performances," Zarate said.
As they finished performing, the line went to see their results. They received a best costume certificate and a trophy for fifth place.
"The other twirlers are my favorite part of twirling," Arp said. "The friendships I have made and the people I get to twirl with are the best thing ever. We spend hours together practicing and end up becoming a family."
About the Contributors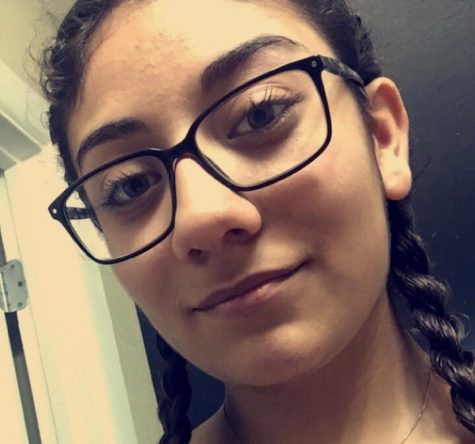 Angelica Chavez, Staff writer
Angelica Chavez is a full time positive person who loves to laugh and eat. She is a sophomore and a first-time staffer for The Mirror. She is also a picky...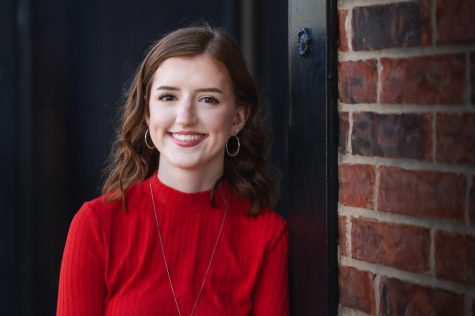 Carlie Massey, Editor in Chief
Carlie Massey is the name and being happy is the game. Carlie is a senior, a third-year staffer and Editor in Chief for The Mirror. She is a third-year...