The origin of Halloween
Hang on for a minute...we're trying to find some more stories you might like.
For most, Halloween night is a highly awaited night. Parents spend weeks making costumes by hand. Children spend countless minutes looking through aisles and aisles of animal, princess, and hero costumes seeking the perfect one. But has anyone stopped to truly consider the origin of this especially spooky holiday? 
According to History.com, the frightful festivities originated with the ancient Celtic festival of Samhain, which was a celebration that marked the end of their harvest season and welcomed the beginning of winter – which was considered the "darker half" of their year. The significance of this night was marked by the people's belief that on the night we know as Halloween, ghosts would return to earth. Typically, people would light bonfires and wear costumes in hopes to ward off ghosts, because they feared encountering them. 
From there, the tradition adopted the name All Hallows Eve. This came from the Pagan holiday which was made with intentions to honor the dead. Those taking part in this tradition had the belief that the veil between the world of the living and that of the dead was made thin for this one night and anticipated spiritual encounters.
Of all of the original traditions, it is obvious that although different cultures had different ideas, they all consist of the same idea – spirits. Most cultures believed that October 31 was the day that spirits would rise and walk the earth, the two worlds were thinly separated, or a similar conspiracy involving ghosts and spirits. Knowing the traditions of the past, one can see the connection between them and how the holiday celebrated today. 
Halloween is spooky – filled with ghosts, zombies and spider decorations. Over time, the tradition has evolved, transitioning from welcoming or avoiding spirits to carving pumpkins, fun costumes, and  trick-or-treating. It's crazy to consider that if we were celebrating Halloween the way many cultures did years and years ago, that we would wear costumes to hide from ghosts rather than for cute photos or to give a good scare and that successfully avoiding ghosts was more important than receiving loads of candy. 
About the Contributors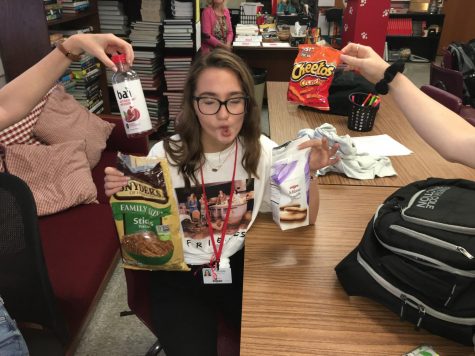 Faith Jones, Copy Editor
Faith is a junior, second year staffer and managing editor for the Mirror. She is in band, and has been in it for too long, as well as newspaper. Faith...