Looking for a good cry? Five Feet Apart movie review
 The 'Five Feet Apart' movie is a great movie for people to watch. It not only feels romantic, but it also has drama.
I recommend this movie to anyone looking for a good cry or a sappy love story because it's romantic and the ending felt depressing.
Aside from just me, it's gotten great reviews from critics. The CommonSenseMedia.org gave the movie a four out of five-star rating, and ninty-six percent of google users like the movie.
The director of 'Five Feet Apart' is Justin Baldoni, who you may know as Rafael from 'Jane the Virgin'. The main actors who played Stella and Will are Haley Lu Richardson and Cole Sprouse. They played their characters extremely well in the movie.
Haley Lu Richardson plays Stella who is a 17-year-old that spends most of her time in the hospital and has cystic fibrosis. Cole Sprouse plays Will who also has cystic fibrosis.
They both have the same illness and they must stay at least six feet apart from each other in order for their disease to not get worse. If Will catches Stella's bacteria or Stella catches Will's bacteria, both of them could end up dead. The ending was what made people cry and truly enjoy the movie.
"The movie was amazing. It left me in tears," sophomore Janette Chavez said.
This movie isn't the typical love story. There's no promise of a happy ending which was refreshing. The movie kept the audiences on the edges of their seats.
"The movie was marvelous, the ending was very good. I never knew it was going to turn out like that," sophomore Lakeithia Lacy said.
Picking that one favorite part was hard.
"My favorite part was when the guy, Will, did the thing with the lights for Stella. It was so beautiful. It was as if her wish came true and despite them meeting for a few days, maybe a week or so, they knew so much about each other," e Chavez said.
In the ending of the movie, Chavez said she felt so upset and  began to cry because it could really happen in real life and two people loving each other but with no possibilities. It's a tragedy.
The movie made me cry, too. From the beginning, the two started as good friends and as the days goes by they both get closer and closer.
This movie caught my attention, and I felt sad about it because it's depressing how both Stella and Will have to spend their life in the hospital.
What I felt good about was when Stella and Will snuck out sometimes just to go see each other and to spend time with each other without their nurse knowing even though it's somewhat bad.
I also felt good about was when Stella and Will would FaceTime each other while they were in their rooms.
It was so nice of Stella putting balloons around the hospital for Will to walk around and see where he was going. Will found Stella with a balloon and wished him a happy birthday, and Stella opened the door to a room and surprised him with friends there.
Another part that was memorable was when Stella and Will lost a friend named Poe. Poe was Stella's best friend, and she couldn't believe that he was gone. Stella would get stressed after Poe's death or even thinking of him.
Stella and Will wanted to be close to each other, but it was a bad idea for them to do.
The ending of the movie was inspiring. If you have not read it: READ IT and if you have not seen it: WATCH IT.
"Touch him, touch her, life's too short to waste a second." – Five Feet Apart
About the Contributors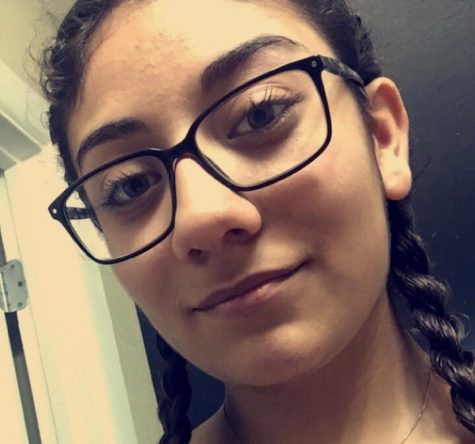 Angelica Chavez, Staff writer
Angelica Chavez is a full time positive person who loves to laugh and eat. She is a sophomore and a first-time staffer for The Mirror. She is also a picky...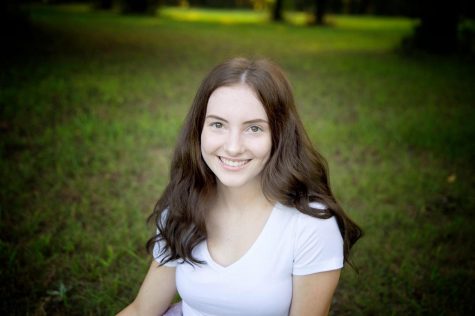 Payton Berger, Sports Editor
Payton is a junior, second year staffer, and sports editor for The Mirror. She is involved in newspaper, student council, and several other organizations....