Sporting Clay Event to be held Oct.19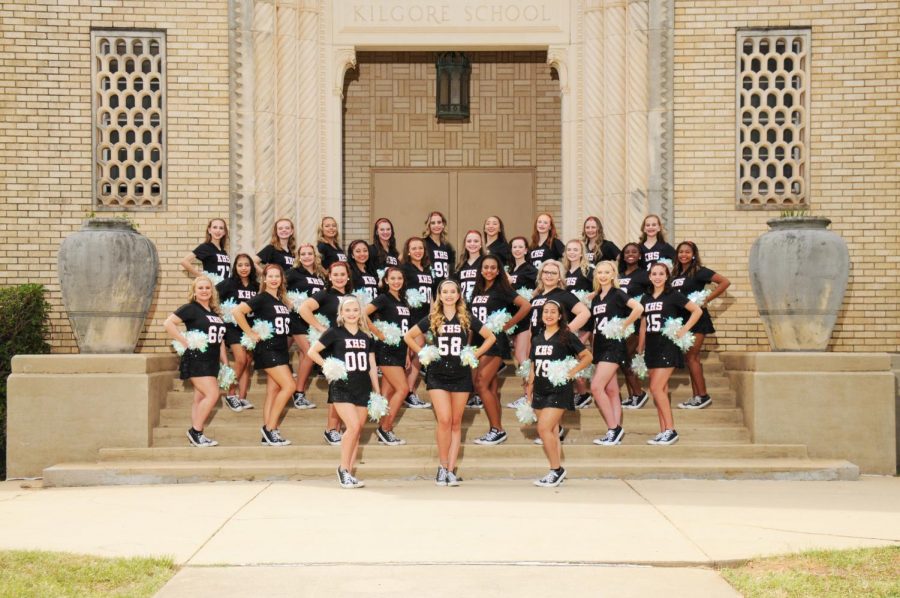 The Sporting Clay Fundraising Event sponsored by the Hi-Steppers is being held Oct. 19 at 8:00 a.m. at Prairie Creek Sporting Clays.
"The Sporting Clay Event is the Hi-Steppers' Annual Fundraiser," Hi-Steppers director Sara Nash said. "The funds will support Hi-Stepper needs throughout the year as well as help provide scholarships for our team members."
The Sporting Clay Fundraiser was formerly called the Clay Shoot.
The Hi-Steppers serve breakfast and lunch to tournament goers, as well as keep score and are target throwers at assigned stations during the day.
"I love the team bonding that happens throughout the day," junior lieutenant Carter Williams said, "and being able to really get to know one person while you're working the booth. It's an amazing opportunity to learn more about people you may not know."
In order to prepare for the Sporting Clay, the Hi-Steppers get sponsors and teams and sell raffle tickets.
"When I graduate, I'll miss being out there so early in the morning preparing for the day," senior captain Julia Greene said, "and all the fun that comes with it."
Anyone who wants to participate in this event can contact a Hi-Stepper in order to be on a team or be a sponsor. This event is put on by the Hi-Stepper Support Group to help with costs and show the community the spirit of the Hi-Stepper organization.
"Both the Hi-Steppers and the teams that come to have fun are benefited by this event," Greene said.
The Sporting Clay began in 1999 and has continued for the past 20 years.
"This is my first year attending the Sporting Clay Event, but I am excited for this new experience," sophomore
Tierney Willis said.
Adults and kids are welcome, but
only those who have paid to be on a team can participate.
"My favorite part would have to be when we are at our stations with our little sister and get to experience how competitive and serious all the teams take our Sporting Clay Fundraiser," junior lieutenant Hailey Espinosa said.
All Hi-Steppers get to participate in this event, so the freshmen are allowed to experience something new.
"I'm most excited for just being with all the Hi-Steppers and having fun," freshman Maddi Grace Riley said.
There are 25 teams signed up for the fundraiser. These teams can also buy raffle tickets to win prizes.
"We have a Raffle Square Board for a customized Torrence Racing Team Cooler," parent and event chairman Darla Williams said. "There were only
five made, so it's a unique prize. They could also win a substanial Cavender's Gift Card. For the raffle, we have Yeti coolers, tool kits, a large flat screen tv, a photography session by Kathy McMinn, a year membership to Anytime Fitness, a customized wood "K"clock, many baskets filled with different items – such as mani/pedis, beauty supplies, etc. We draw until we run out of prizes. Kristyna Gardner and Daisy Bandle have been working so hard putting together packages."
Putting this event together takes time and work on the part of the parents and team. Williams has many resources from previous years to aid her in the construction of this fundraiser.
"I also have the best Co-Chair ever in Chandra Robins," Williams said. "I would say one of the most important things has been making sure everything has been recorded correctly
and there are no errors on the day of the event."
For Williams, working with a flexible team makes forming this even enjoyable.
"I love getting to work with Chandra," Williams said. "The committees and all the moms are always stepping up to ask how they can help. When they know we are stressed, we receive texts asking what they can do to help. We aren't working for just our daughters, but every girl who ever becomes a Hi-Stepper. Being a part of women who build each other up instead of tearing each other down is amazing. I will miss our hardworking senior moms so much. We owe much to all of the hardworking women who came before us."
About the Writer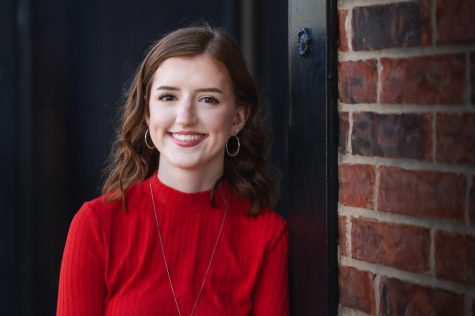 Carlie Massey, Editor in Chief
Carlie Massey is the name and being happy is the game. Carlie is a senior, a third-year staffer and Editor in Chief for The Mirror. She is a third-year...