FFA members participate in State Fair Of Texas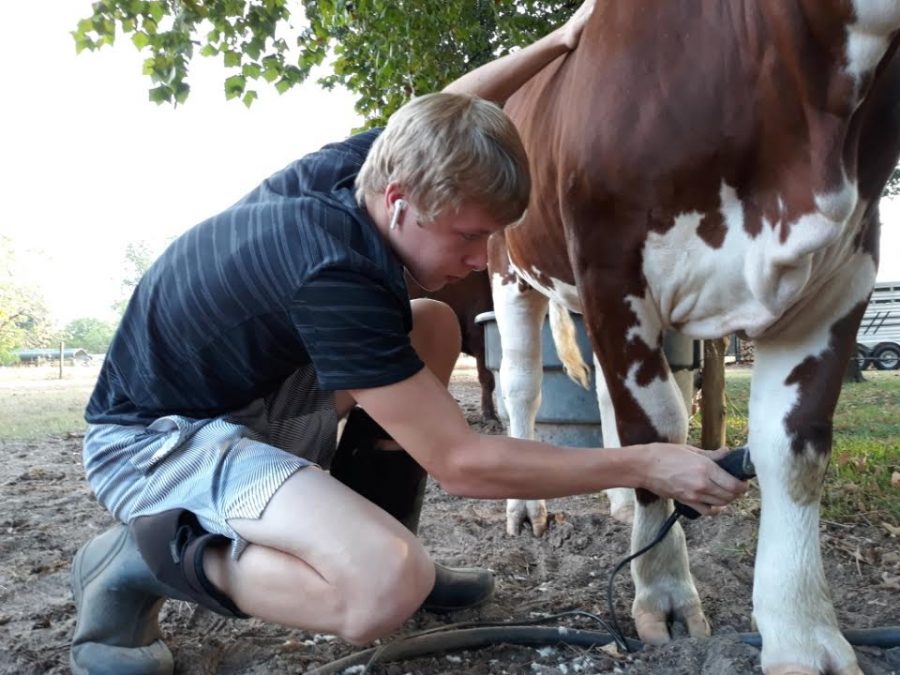 Every year thousands of students participate in the State Fair of Texas Livestock Show. These students exhibit projects that range from chickens to cows to trailers. The FFA is taking six students to the State Fair to exhibit gilts, barrows, lambs, heifers, and an Ag mechanic item.
The people who will participate are sophomore Ethan Schatz and freshman Skylar Greenburg with gilts, junior Ruston Hendrickson with a burrow, senior Dayton McElyea with a lamb, junior Kace Murphy and senior Colton Burrows with heifers, and Burrows with an Ag mechanic project.
"Since this is my senior year and I waited so long before I started showing, I wanted to show at every show that I could throughout the year," McElyea said. "And I really love the environment of a major livestock show."
Many exhibitors decide to start showing in high school. FFA in high school encourages participation in stock shows and including major shows such as Houston and the State Fair of Texas.
"The reason I got involved with showing is because of the opportunity that it gives young students," Hendrickson said. "I wanted to show at State Fair this year is because I wanted to go big this year and show as many times as possible."
State Fair and other majors are often considered the next big step. Shows like that require better quality animals and more preparation than a local show.
"I always knew I wanted to show since before I even got into high school," McElyea said. "Whenever I was a freshman, I decided to show rabbits because of my busy schedule. My junior year, though, I wanted to get something bigger and I decided to show lambs. Through the help of Mrs. Pieper and others, I have gotten better and become more involved in the show world."
Extra hours and dedication must be put in to be successful at a major livestock. Their animals have to be at peak performance and look proper to succeed.
"I prepared for the State Fair after school every day and even on the
weekends, spending time with my animals and walking them," Ruston said.
Working with one's animal on its behavior isn't the only thing that has to be done to prepare for a show. Participants have to wash, work leg wool for sheep, sheer animals, and many other things to make their animals look their best.
"Depending on the day, I will work his leg wool, run him on the treadmill, and practice walking and bracing him," Dayton said.
Making sale or placing at a major show such as State Fair is a big deal. Participants whose animals make sale receive a bigger payout and it's a greater accomplishment.
"My heifer 'Lou Della' won her class in the Houston Livestock Show and Rodeo calf scramble show my freshman year and that year I was named Supreme Scrambler," Kace
said. "I was reserve division champion with the same heifer at East Texas State Fair."
A common value throughout students who show are the friendships made. Exhibitors spend hours in the barn with their animals and fellow exhibitors. Bonds that last forever are made during these hours.
"My favorite part of showing is all of the friends I have been able to make across the state," Kace said. "I see some of the same people at every show we go to, so I get to know people from all over. I also enjoy the confidence showing has given me in other areas as well as the work ethic it has taught me."
The responsibility an exhibitor has to take up also is a valued thing about showing livestock.
"My favorite part about showing is the people I get to be around and learning about the responsibilities I must take up for," Ethan said.
About the Writer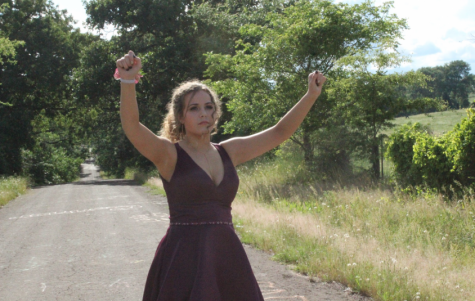 Olivia Arp, Managing Editor
Hey guys it's Olivia Arp! I'm a junior second year staffer and currently serving as the copy editor. I enjoy reading, hanging out with friends, eating...