Theater students hold theater award ceremony on Monday
Hang on for a minute...we're trying to find some more stories you might like.
On Monday the theater students held a student only award ceremony in order to honor each other and their talents. This ceremony was supervised by theater teacher Sally Wooddell.
"There were four of us who hosted the awards and put it all together," senior Katelynn Knight said. "We just wanted to have an event that the advanced theater class could go to and just chill and be recognized for our hard work and dedication. Some awards were a little silly, most were, but we wanted it to be fun. We wanted everyone to wear pajamas or comfortable clothing for the very reason of wanting it to be relaxed. In the end, we just wanted to spend time together before seniors leave."
The theater students in charge of creating the award ceremony were Knight, senior Karla Skeeters, sophomore Brooklyn Hall, and senior Noah Strachan.
"We created the awards as a way to show our appreciation towards the kids of theater," Skeeters said. "I liked helping because it seemed like a final goodbye from the seniors who helped create it."
The point of the award ceremony was to honor the students in a way they felt would impact one another the most.
"I was thinking about how great our theater kids are and how they aren't recognized near as much as they should be," Hall said.
Other than the awards ceremony, there was a costume contest and a lip sync battle.
"It was really great to have one last party with all the theater kids together," sophomore Rachel Bowman said. "It's always a good time when we all get together."
The award ceremony was a way for the advanced theater students to appreciate one another and spend an evening together before the seniors graduated.
"I loved this idea because I think there is a lot of really talented, fun people that go unnoticed in theater," freshman Carly Mauldin said. "The award ceremony was an opportunity to recognize what makes everyone great."
About the Contributor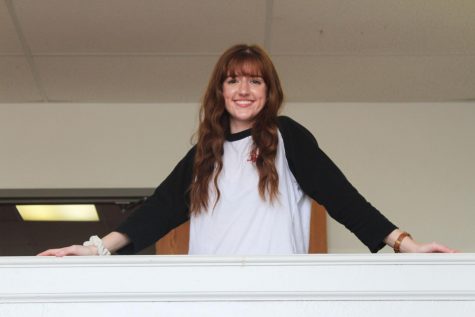 Carlie Massey, Copy & Online Editor
Carlie Massey is the name and being happy is the game. Carlie is a junior, second year staffer, copy editor for The Mirror and editor for the online edition...