Student Council makes an effort
Organization tries to be more involved in the school
Hang on for a minute...we're trying to find some more stories you might like.
Student Council is trying to get more involved than they have been in past years. In just nine weeks they have accomplished more than previous council senates have in an entire year. Geography teacher Carl Mohn has taken over as the new Student Council sponsor. 
"I want us to be more involved in student life on campus, develop school pride, and give students opportunities to be involved," Mohn said.
There are approximately 40 members this year. For the first time it's an open council, meaning everyone who ran made it. Class presidents and vice presidents were then chosen by representatives in their grade.
"We want everyone to be a part and be involved with the school, and by having an open council they can," student body president Jayden Mankins said.
At each football game the council does a gift exchange with the opposing team. Every week the grade in charge of the exchange changes. The exchange is meant to keep things friendly between competition.
"We do a gift exchange to show that two schools can come together as one and be polite and show good sportsmanship towards one another," senior class president Carley Ganus said.
The council also volunteered to help with the open house on October 4th. They served hot dogs to students and parents who showed up.
"With the help of NHS we served hot dogs, drinks and snacks at open house. I think it was a good way for the council to show our involvement in school activities, and I had a great time serving the parents of my friends with my friends," sophomore Juan Vega said.
In addition, the council plans to do more community service projects and more exciting events to get the school involved.
About the Writer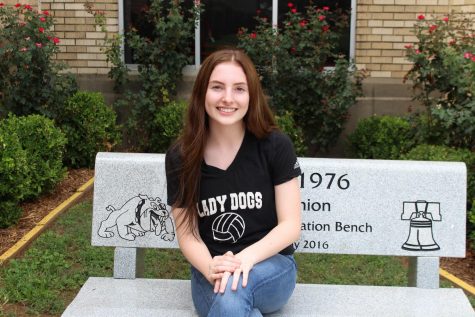 Payton Berger, Staff Writer
Payton is a sophomore and first year staffer. She was born in Dodge City, Kansas and moved here when she was five. She enjoys reading, listening to music,...