NHS inducts 44 new members
Hang on for a minute...we're trying to find some more stories you might like.
National Honor Society held an induction on April 30 at 6:00 p.m. The induction was held at the KHS cafeteria to welcome new juniors and seniors to the club.
"I am excited for this meeting," junior Yajayra Aleman said. "I can't wait to officially be a member."
The ceremony informed the new juniors and seniors about their duties and what is required for them to stay in the club. Parents and old members of the club were also invited to the ceremony to greet the newcomers.
"I can't wait for the meeting," junior Vanessa Zarazua said. "I feel very honored to be chosen for this club."
The new members are required to say a pledge. During the pledge, they held lit candles to symbolize the new members' acceptance to the club.
About the Writer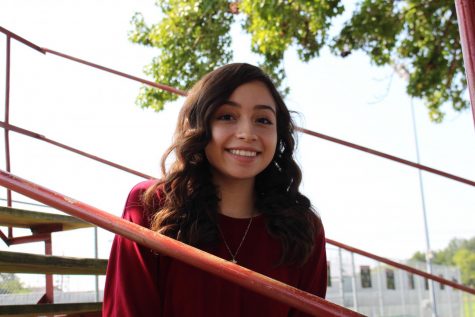 Maria Morales, Staff Writer
Maria Morales is a second year junior staffer. She's involved with Health Science and FHLA. She loves Latin music, especially the songs of the singer...