Opinion: Funding lacking in Engineering departments
Hang on for a minute...we're trying to find some more stories you might like.
With a recent visit from U.S. Army recruiters showcasing their advanced robots and projectiles, students are left wondering why the school continues to limit funding to the Robotics and Rocketry classes.
The Explosives Disposal Unit (EDU) brought multiple items to the school March 23, including a bomb disposal suit, two multipurpose robots, an artillery shell, and an armor piercing shell. Staff Sergeant Albert Hood said the larger robot, the Talon, cost about $230,000 and is the unit's go-to robot for deactivating Improvised Explosive Devices (IEDs) while the smaller robot, the Packbot, cost around $200,000 and is used to check for bombs in hard to reach places.
Now, obviously the school cannot afford $200,000 robots, but this does not mean it cannot improve the robotics and rocketry classes.
This year the rocketry class won't compete in the Team America Rocketry Competition (TARC) due to a lack of funding. TARC is the world's largest rocketry competition which has a major impact on the world of tomorrow by allowing young engineers to compete and better themselves. While a majority of students are not going to be in robotics or rocketry, the world is changing and engineering is the future.
The robotics class is able to go to the Boosting Engineering Science and Technology (BEST) contest annually at no cost to the school. It is an incredible opportunity that helps the students learn about robotics and how to apply math and engineering in the natural world. The nonprofit organization offers no fee, and it is the only reason the students are able to go.
Last year the school spent $238,700 on the football stadium's lights as compared to almost $22,000 in grants split between multiple teachers. Academic programs would benefit from receiving this level of support as well. Every student should be able to participate in all they can, whatever the activity. When the school stops funding smaller extracurricular classes because there are not a lot of students, it impacts student wanting and willing to fulfill their dreams and it restricts learning opportunities.
I believe we need to change where our funding goes. It is time we recognize what helps students learn and what does not. Robotics and Rocketry students are working at a pace equivalent to or higher than an AP class. There is not a good argument against funding what has proven to help students learn more.
About the Contributor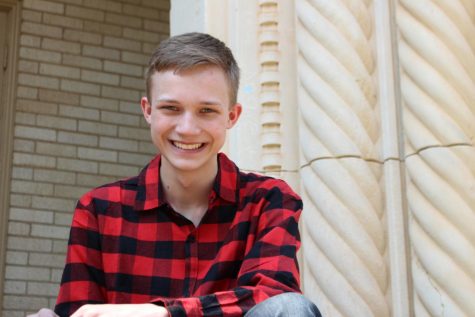 Brandon Fugler, Staff Writer
Brandon is a first year junior Staffer. He participated in the UIL Academic events his sophomore year. He is involved in Rocketry and Theatre. Brandon's...