OPINION: Exemption policy confuses citizenship with learning
Hang on for a minute...we're trying to find some more stories you might like.
Coming off of last semester's end with an eye towards summer, it is easy to forget our relative dissatisfaction with the exemption policy. Personally, with only one exam period left before I go off to college, I would appreciate an exemption policy that more clearly conveys to students what it is measuring.
The exemption policy serves well as an encouragement for the student body to come to class, which allows the school district to receive funding, paid by the student and the overall minutes of class time. If a student makes decent grades and doesn't miss more than a few days of instruction, he or she can skip out on the class's final and not have to worry about recalling any of what has been taught throughout the year. But there is a problem with this method: putting grades on a scale with attendance as a way to decide if a student needs to be tested on material creates unrealistic expectations for students going into university after high school.
In Kilgore College, one thing is made clear: If you get counted absent by your instructor more than six times, you will be removed from the class. No ifs, ands, or buts about it. However, there is no deeper connection between coming to class and succeeding on the final exam. You can come to class every possible day, but if you don't put in the work outside of class, you will fail. Having perfect attendance won't stop you from losing an academic scholarship because you got a C.
This being said, I can see where this exemption policy may teach a lesson to students who have not yet experienced employment but intend to go straight into the workforce after high school. However, even for these students, the lesson is ineffective. In a low-skill job, such as those an unemployed high school graduate who has not attended a trade school might be able to access, missing three days without explanation would not be rewarded; it would be punished. The school is still sending the wrong message with the exemption policy.
That being said, this policy does have a benefit for the student body at large. As mentioned above, the exemption policy encourages students to come to school which results in increased funding for the school from the state. This increased funding affects every aspect of a student's experience in school and could translate to a better education and/or more possibilities for clubs and organizations. Individual students having better attendance increases education quality for every student attending our school. Therefore, good attendance is tied directly to good citizenship.
There should be rewards for good citizenship. Acts like having good attendance, cleaning up hallways, helping other students and teachers, having respect for authority figures, and so on should pay off for students, but allowing students to skip exams based partly on their attendance record still sends the wrong message. Having some other kind of reward that does not affect a student's education would be better.
The exemption policy should grant exemptions based only on academic achievement because that is the greatest way to tell if a student has absorbed the material in their class, the purpose which the semester exam is supposed to serve. As for encouraging attendance, there should be other reward systems. This is not a call-out to the administration; they are making a choice based on the students' best interests. Rather, this is a suggestion. There are better ways to encourage attendance.
About the Writer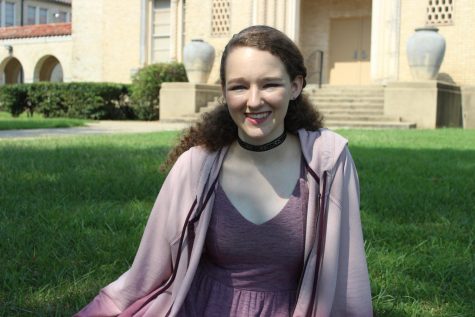 Bailey Green, Editor-in-Chief
Bailey Green is a senior staffer with three years under her belt. She's associated with Advanced Theatre Production, National Honor Society, La Bamba,...