Red Ribbon week looms, dress-up days announced
Hang on for a minute...we're trying to find some more stories you might like.
Once again, the student body celebrates Red Ribbon Week starting this Monday, continuing a campaign started by the National Family Partnership in 1985. The movement started in response to the killing of DEA agent Enrique Camarena, as a way for citizens to raise awareness of the death caused by drug use in America, but today, the week means one thing: dressing up.
Dress-up day themes this year, visible on any of the many posters scattered throughout campus, will be Camo Monday, Patriotic Tuesday, Sports Wednesday, Throwback (To Any Decade) Thursday, and Black Out Friday.
As always, each day's theme is tied to a different, anti-drug use slogan and carries a message for any and all of our students. If you're interested in reading the advice linked to each theme, check out any of the Red Ribbon Week posters put up around campus.
About the Contributor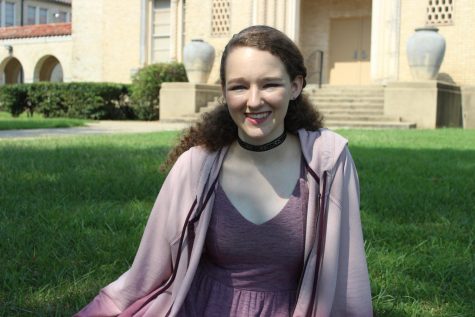 Bailey Green, Editor-in-Chief
Bailey Green is a senior staffer with three years under her belt. She's associated with Advanced Theatre Production, National Honor Society, La Bamba,...